SEVEN DAYS SEVEN ADVENTURES
The list of things to do and see in Mesa Verde Country is endless. With so much to do, planning your trip can be a little overwhelming. But don't worry, we're here to help. To make your trip hassle-free we've put together a seven-day itinerary. This itinerary highlights some of the most interesting and exciting gems in Mesa Verde Country. We have also included a large variety of activities sure to please different interests and offer new experiences. From archaeological discovery to gallery shopping and mountain biking to fly fishing, this itinerary will keep you busy and always looking forward to your next adventure in Mesa Verde Country.
If you only have a few days, use this itinerary as a menu to select the activities that best suit your interests. Also, feel free to mix up the days – you don't have to follow the days in order – this is your vacation! And, if you don't have a chance to "do it all," please visit us again.
---
Day 1:
Canyons of the Ancients Visitor Center and Museum & Dolores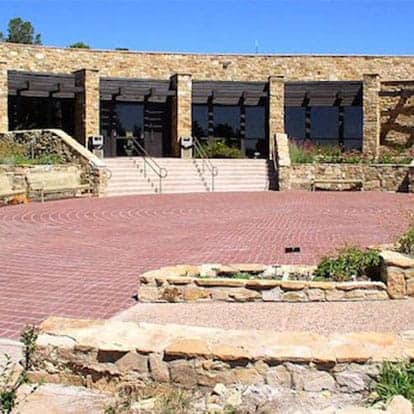 Begin your trip with a visit to the Canyons of the Ancients Visitor Center and Museum. Here, you'll gain a greater understanding of the Ancestral Puebloans that once thrived in this land. This museum is also the visitor center for the Canyons of the Ancients National Monument. Families find hands-on activities entertaining for young kids. Different exhibits make their way in and out of the CANM Visitor Center throughout the year, so keep an eye on the Center's web page for upcoming exhibits and events.
A short walk to Escalante Pueblo provides an overlook of the Dolores Valley and McPhee Lake, the next stop on your adventure. At McPhee, Colorado's second-largest lake, you can fish, boat, hike, or just enjoy the refreshing water. Round out the afternoon by visiting historic Dolores, home of the Rio Grande Southern Museum and the Galloping Goose. For evening entertainment, enjoy a chuckwagon meal and western show or stop in at the local brewery.
---
Day 2:
MESA VERDE NATIONAL PARK
A trip to Mesa Verde isn't complete without a visit to Mesa Verde National Park – the only National Park dedicated to preserving the "works of man." Mesa Verde is unlike any park you've visited. Its roots run deep with the history of the land's ancient civilization – the Ancestral Puebloans who inhabited the land dating back to A.D. 450. Perhaps the most astounding thing at the park are the hand-built dwellings in towering cliff sides. You can drive through the park, but be sure to get out of your car to explore. Join a park ranger for guided tours of different sites. The park also offers special backcountry hikes limited to a small number of people to enhance your experience.
And the adventure doesn't stop when the sun goes down! In 2021, Mesa Verde National park was named the 100th Dark Sky Park for preserving and protecting the area's stunningly dark skies. The archaeological sites shut down at night, but Morefield Campground and Far View Lodge are excellent spots for stargazing.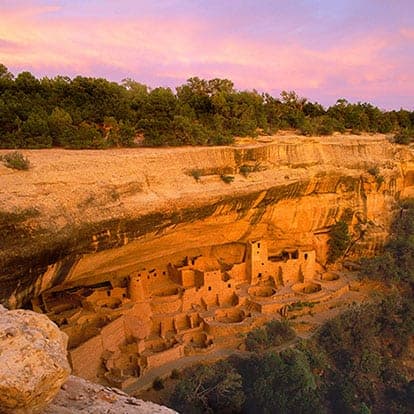 ---
Day 3:
ART GALLERIES, SHOPPING & CORTEZ CULTURAL CENTER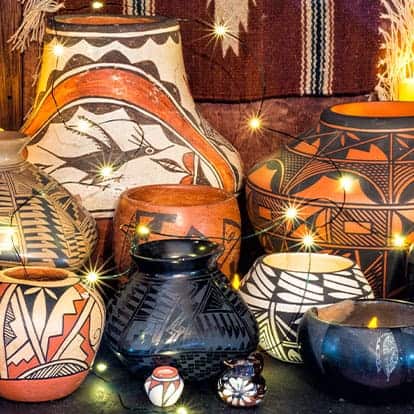 Wrap up your week by strolling down the streets of Mancos and stop by different galleries and shops in this designated Creative Art District. You'll find everything from leather goods and jewelry to western art. In Cortez, you'll find many of the area's trading posts featuring items made by members of native tribes and other well-respected artisans. Here you will find pottery, hand-woven rugs and baskets, and other artwork unique to the Four Corners region.
After a bit of shopping, visit the Cortez Cultural Center to see Native American dances, Old West Heritage shows, and interpretive exhibits.
---
DAY 4:
EXPLORE THE GREAT OUTDOORS
Colorado is known for its outdoor recreation and Mesa Verde Country is no exception. Like many of the things that we recommend you see and do on this list, one day, or even a week, isn't really enough time to explore every corner and take advantage of every opportunity. From water sports to valley and high alpine adventures, we have options for all ages and skill levels.
Top-notch mountain biking can be found at the famous Phil's World Trail System, while Boggy Draw near Dolores offers shaded biking through Ponderosa forests when temps are high. At both Phil's and Boddy Draw, there are trails for novice mountain bikers. If you'd like to combine history and biking, pedal your way along Sand Canyon Trail at Canyons of the Ancients National Monument. Road cyclists will enjoy Trail of the Ancients National Scenic Byway and the San Juan Skyway (Warning: this one is lung-buster).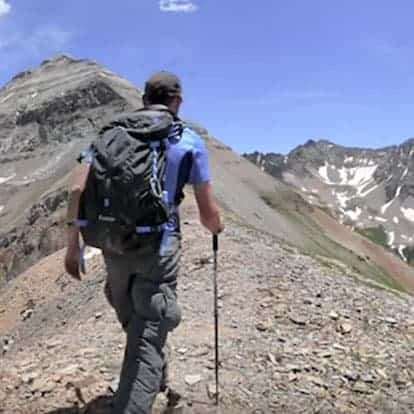 Hiking in Mesa Verde Country and the surrounding areas are endless. For an easy trek or family hike, try Boggy Draw and Canyons of the Ancients National Monument. More serious hikers will enjoy the challenging trails in San Juan National Forest, and if you're really looking for a workout make your way to up Lizardhead Pass, northeast of Cortez.
Locals flock to the Dolores River for unparalleled fly fishing. McPhee Lake also offers great spin and fly fishing with the opportunity to kayak, standup paddleboard, rent boats, or relax by the water.
During different months of the year, birding draws a big crowd to Mesa Verde Country. If you consider yourself a birdwatcher or a twitcher, find more info here.
Don't forget about our Wild West adventures. Mancos is steeped in Western culture and it's very visible in the town today. See how you measure up to the tasks of daily life at a local ranch or catch a cattle drive.
---
DAY 5:
HOVENWEEP NATIONAL MONUMENT &CROW CANYON ARCHAEOLOGICAL CENTER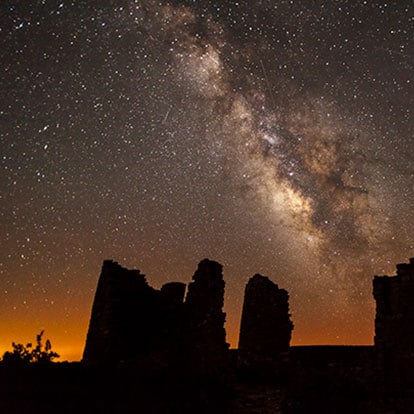 Mesa Verde Country is best known for its archaeology, but experiencing it up close is so much better than it is from the seat of your car. Visit Hovenweep National Monument where 2,500 Ancestral Puebloans established six villages between A.D. 1200 and 1300. Marvel at the towers that are still intact today and see the differently shaped dwellings that designate this area a National Monument. People are not certain what the exact purpose of these structures served, but the friendly Visitor Center staff will be happy to give you some background information.
Looking to get your hands dirty? Then dig in at Crow Canyon Archaeological Center. The Center is described as a 'living classroom' because of its hands-on learning experiences and chances to dig current excavation sites.
---
DAY 6:
TOUR THE SAN JUAN SKYWAY
The San Juan Skyway is known as Colorado's most scenic drive and is considered by many to be the most scenic drive in the country. From mountains towering more than 14,000 feet to deep valleys with roaring rivers, the sights you witness along the San Juan Skyway are breathtaking. This is one experience where you'll truly understand the saying, "a photo doesn't do it justice." You can start your trip on the skyway in any of the three communities in Mesa Verde Country – Cortez, Dolores, or Mancos – and head north into the San Juan National Forest. The drive traverses through historic mining towns and present-day resort communities. Along the way, you may want to take a short hike in the mountains or relax in the hot springs.
---
DAY 7:
UTE MOUNTAIN TRIBAL PARK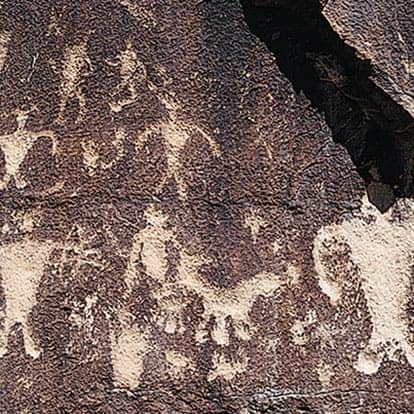 Learn about the history of Mesa Verde Country and the surrounding land from those who know and embody the heritage at the Ute Mountain Tribal Park. The Ute Mountain Tribal Park welcomes you to share in the history of their ancestors (the Ancestral Puebloans or Anasazi) with pictographs, geological land formations, Ancestral Pueblo petroglyphs, many ancient artifacts, and cliff dwellings dating back nearly 1000 years.
If you'd like to pack more into your day, spend the second half at the Four Corners Monument. On your return, try your luck at the Ute Mountain Casino.
---