The Mesa Verde Country region of southwest Colorado is a motorcyclist's paradise, with endless open roads winding through stunning canyons, forests, and high desert. The towns of Dolores, Mancos, and Cortez serve as gateways to adventures in this Four Corners region. Here are some tips for planning an epic motorcycle trip through Mesa Verde Country.
Scenic RIDES & Routes
MESA VERDE NATIONAL PARK
Mesa Verde National Park is a must-ride for motorcyclists visiting southwest Colorado, offering the chance to cruise through stunning scenery and explore ancient ruins. As you enter the park, the steep mountain road climbs to an elevation over 8,000 feet. You'll want to give yourself at least 2-3 hours to fully take in the sights in Mesa Verde National Park.
Ride the 6-mile Mesa Top Loop, stopping at highlights like the Square Tower House Overlook along with Sun Point View and Sun Temple, which offer great views of the magnificent Cliff Palace. For closer views, take the 6-mile Cliff Palace Loop past more overlooks of dwellings tucked into the alcoves of canyon walls. Consider taking a ranger-guided tour of the incredible Cliff Palace or Balcony House to immerse yourself even more.
The park's winding roads connect breathtaking scenery, archaeological gems, and compelling history around each curve.
Trail of the Ancients National Scenic Byway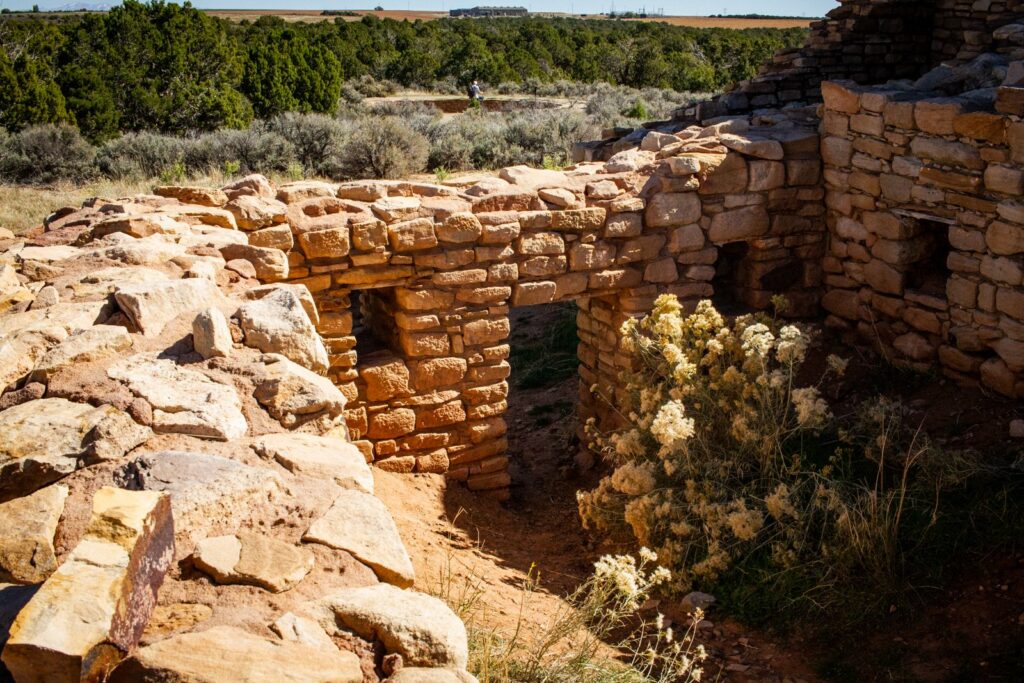 The Trail of the Ancients National Scenic Byway runs through the heart of Mesa Verde Country, using US-491 and US-160 to connect cultural sites and landscapes significant to native peoples. The route links Mesa Verde National Park near Cortez to the Chaco Culture National Historical Park in northern New Mexico.
The Trail of the Ancients offers a chance to learn about the architecture, culture, and history of the ancestral Puebloan peoples who inhabited this Four Corners region centuries ago. It's an ideal ride for history buffs!
San Juan Skyway Scenic Byway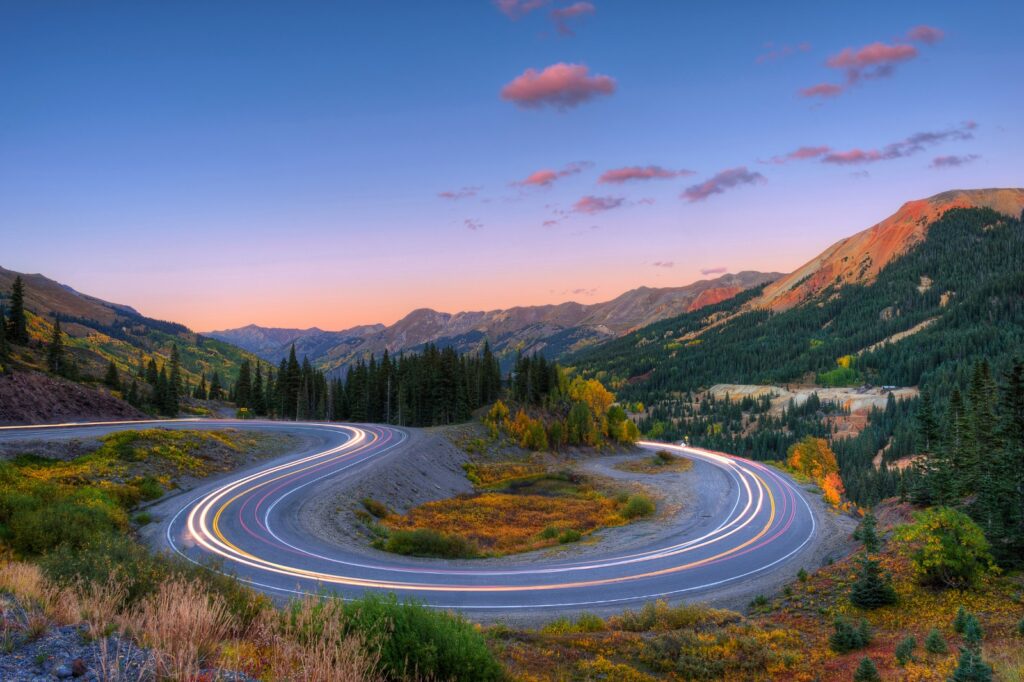 The San Juan Skyway Scenic Byway is a 236-mile route that forms a loop through the heart of the San Juan Mountains in southwest Colorado along US-550 and CO-62. This drive takes you through historic mining towns like Silverton, Ouray, and Telluride. It also covers the iconic stretch of road known as the Million Dollar Highway, which is a stretch of US-550 south of Silverton where the road hugs steep cliffs and mountainsides. Make sure to allow a full day to travel this byway at a leisurely pace, stopping frequently at overlooks and attractions along the way. The San Juan Skyway offers some of the most spectacular mountain scenery in the American West!
Motorcycle-Friendly Towns and Stops
Mesa Verde Country offers plenty of motorcycle-friendly stops where you can fuel up, grab a bite to eat, and relax after a long day in the saddle.
Cortez
Cortez is located just 10 minutes from Mesa Verde National Park and is sometimes referred to as the cultural center of Mesa Verde Country, with its proximity to incredible archaeological and natural sites to explore. It's an ideal starting point for motorcyclists looking to uncover the cultural heritage of southwest Colorado along the Trail of the Ancients Scenic Byway. Visit the Cortez Cultural Center to learn about Indigenous customs and see artwork. Nearby attractions like Crow Canyon Archaeological Center and McElmo Creek Flume also provide opportunities to discover the area's history.
After a long day of riding, stretch your legs with an easy hike around Hawkins Preserve. Then, unwind at Blondie's Trophy Room or grab a beer and do some karaoke at Angel's End Zone. For lodging, the Baymont by Wyndham offers a convenient stay just off Main Street with onsite motorcycle wash stations.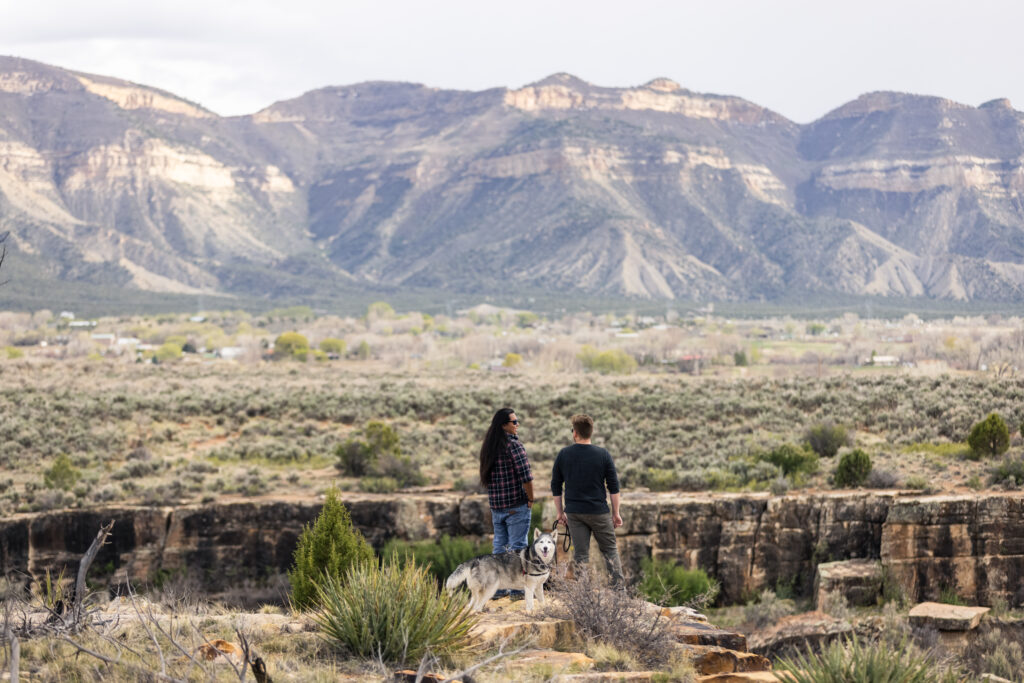 Dolores
Located along the San Juan Skyway Scenic Byway and the Dolores River, the town of Dolores is a gateway to the nearby San Juan National Forest and McPhee Recreation Area. Be sure to stop by the Canyons of the Ancients Visitor Center & Museum to learn about Ancestral Puebloan culture and see artifacts from the Four Corners region.
Refuel with a bite to eat and a refreshing drink at the Dolores River Brewery, which serves up local beers and wood-fired pizza on their scenic patio. Or head to Montezuma Mexican Restaurant to enjoy delicious food and drinks on their riverfront deck—a relaxing way to end the day after cruising the area's winding roads. Overnight at the Outpost Motel for simple yet comfortable accommodations and amenities including river access, laundry facilities, and a covered picnic and gathering area.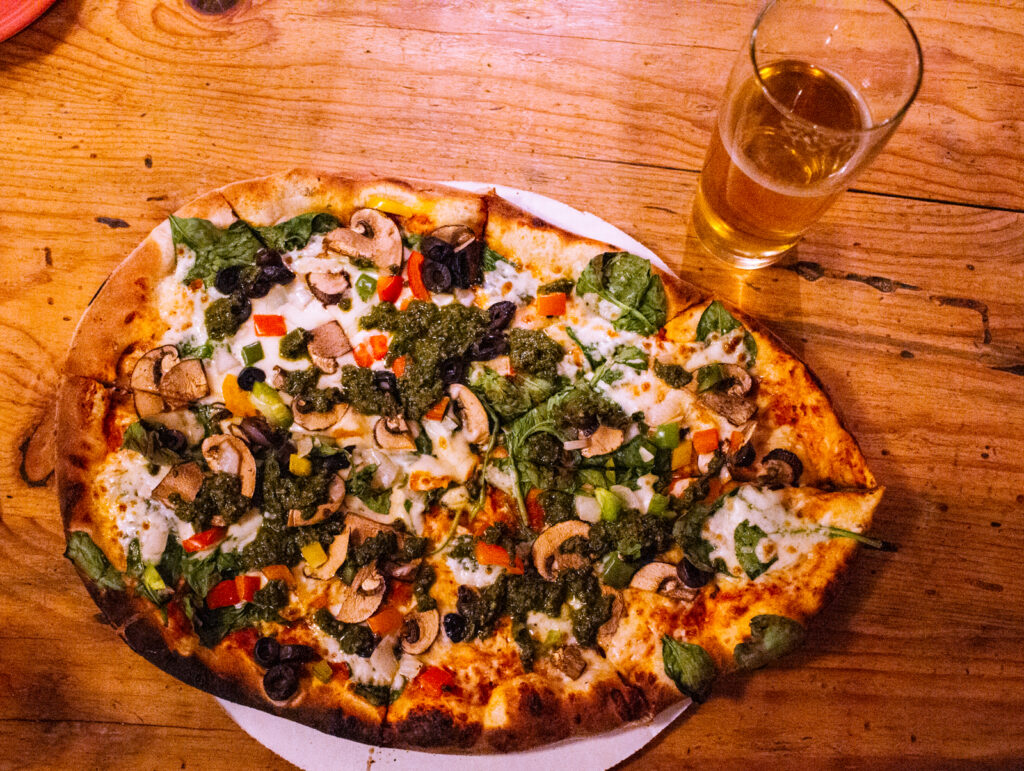 Mancos
The small town of Mancos charms visitors with its authentic Western vibe and lively Creative District. Riders can fuel up at Absolute Bakery & Cafe, known for hearty breakfasts or enjoy a drink at the historic and biker-friendly Columbine Bar. After exploring the ancient cliff dwellings of nearby Mesa Verde National Park, unwind with a craft beer from Mancos Brewing Co. back in town. Downtown Mancos offers quaint cafes, shops, galleries, and lodging like the Mesa Verde Motel, making it an ideal home base while exploring the region. With its cowboy culture and scenic surroundings, Mancos welcomes motorcyclists cruising the roads of southwest Colorado.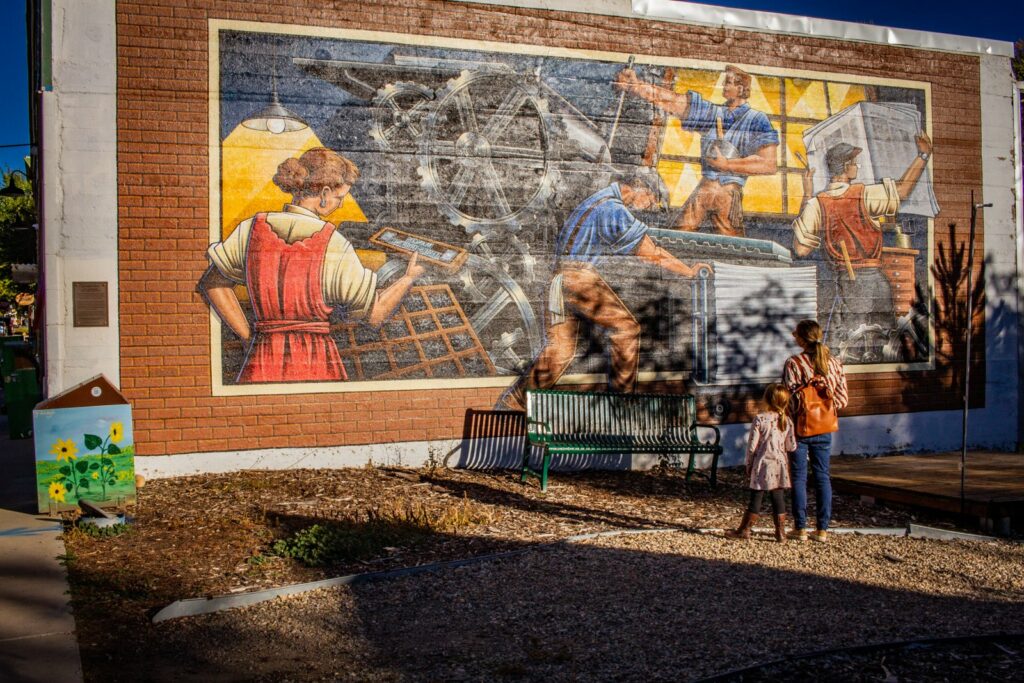 Four Corners Motorcycle Rally
If your trip falls in early September, check out the Four Corners Motorcycle Rally held annually in Durango. Bike enthusiasts from all over the country gather to revel in motorcycle culture through live music, group rides, contests, vendors, and more. The rally is a fantastic way to meet fellow riders and celebrate the motorcycle culture against the backdrop of the area's beautiful mountain and canyon landscapes. Just be aware lodging and campsites book up early for the popular September event.
With awe-inspiring routes and welcoming mountain towns, Mesa Verde Country is a motorcyclist's dream destination. Ride safely and let the legendary open roads lead you to ancient wonders and natural splendor.