At the Colorado Welcome Center – Cortez, our friendly travel counselors provide personal attention and make this an excellent stop for information when visiting the southwest corner of Colorado.
CONTACT US
This facility offers:
Public Restrooms, Free WiFi, Coffee, Maps, Area Brochures, Public Computer, Pull Through RV Parking.
In addition, the welcome center houses a gorgeous artifact exhibit of Ancestral Puebloan artifacts and occasional artist exhibits. This area is considered the archaeological center of the United States, which means there is so much to see and do! Passing through Cortez, CO on your next road trip? Stop in for information on Mesa Verde Country and learn about all Southwest Colorado has to offer. We look forward to seeing you!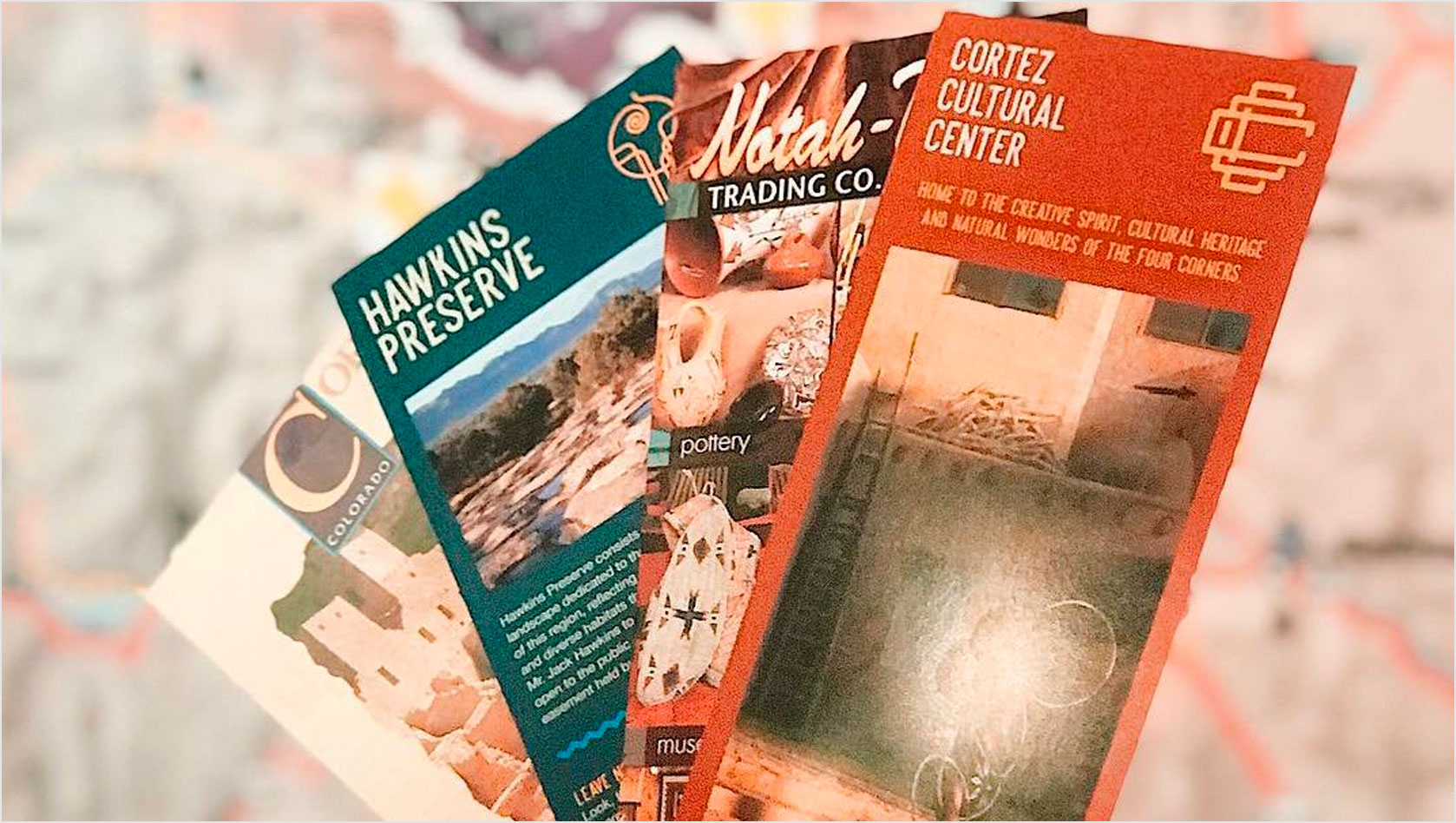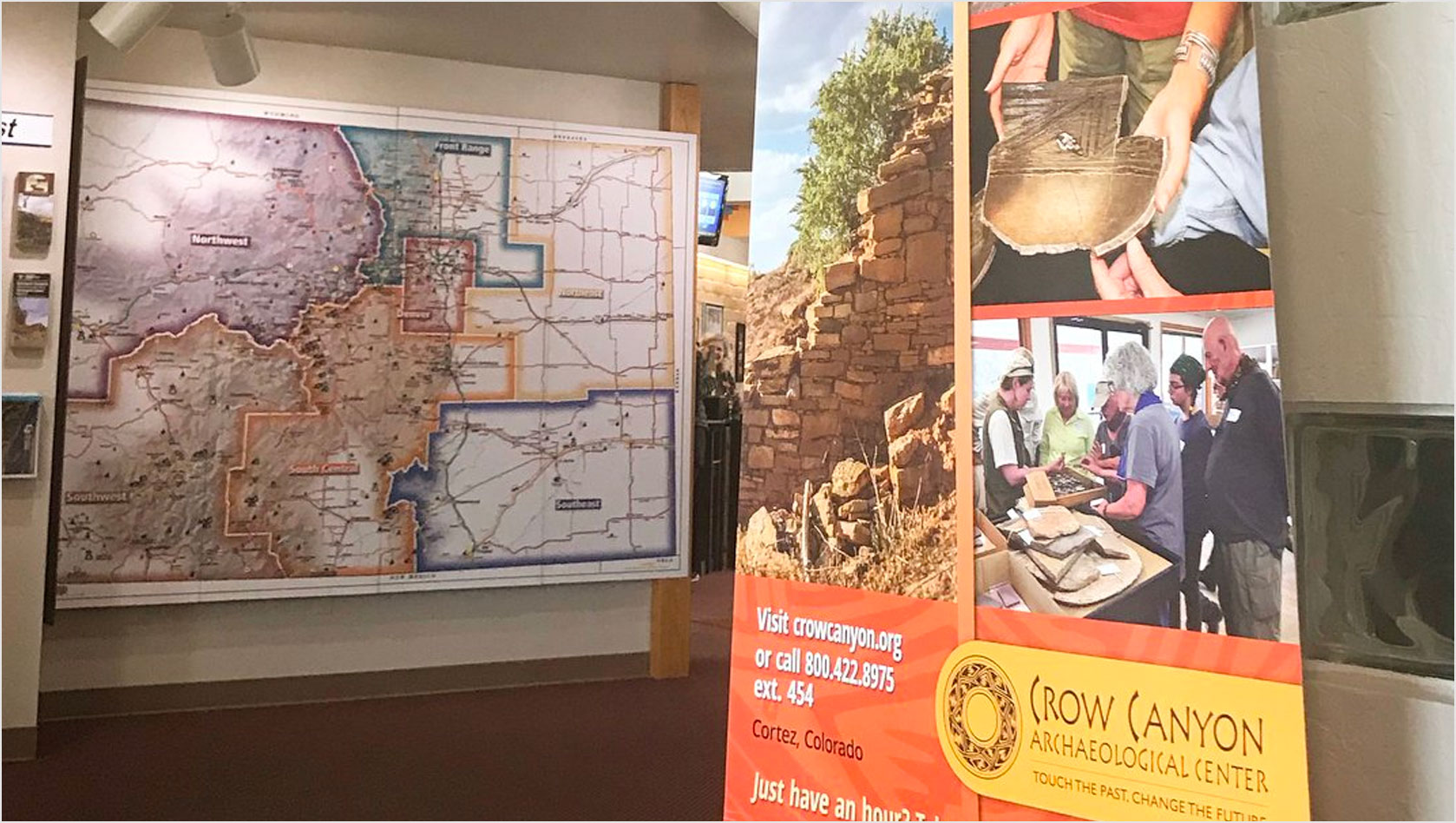 We offer assistance in purchasing 700-year tour tickets and we sell $10 Explorer passes for discounts at Aramark stores in the National Park. Check out our tours page for more information and links to purchase Aramark tour tickets.
FOR ADDITIONAL INFORMATION PLEASE CONTACT US!
Start planning your vacation to Mesa Verde Country with our free travel planner.