Approximately one third of Mesa Verde Country is public land. That means it's ours, and it's also yours. We like to think of it as our backyard: a space we enjoy year-round and a space we're happy to share with guests we hope will help us take care of it. We won't make you mow the lawn or rake the leaves. Just keep a few simple things in mind to help us keep it pristine and healthy so we all (including the more wild residents) can continue to enjoy it for generations to come.

There is a short list of practices Leave No Trace recommends you do to minimize your impact, no matter where you're adventuring. Learning these seven principals will make it easy to explore sustainably in Mesa Verde Country, at home, and everywhere in between.
Know Before You Go
We get it—you want your vacation to be freeing and have some spontaneity. You don't want homework. So we'll keep it simple: just plan ahead and prepare. It won't take long, and it could be more worthwhile than you realize. Just take a look ahead at the trail you're going to take so you can stay found, take a look at the weather so you know what to throw in with the picnic (map, an extra layer or two, water, sunscreen), and take a look at the heritage of the area so you'll know if you need to be careful of ancient artifacts or art.
One thing we know before you go: there is still plenty of opportunity for discoveries and surprises like incredible views and wildlife sightings!
Stick to Trails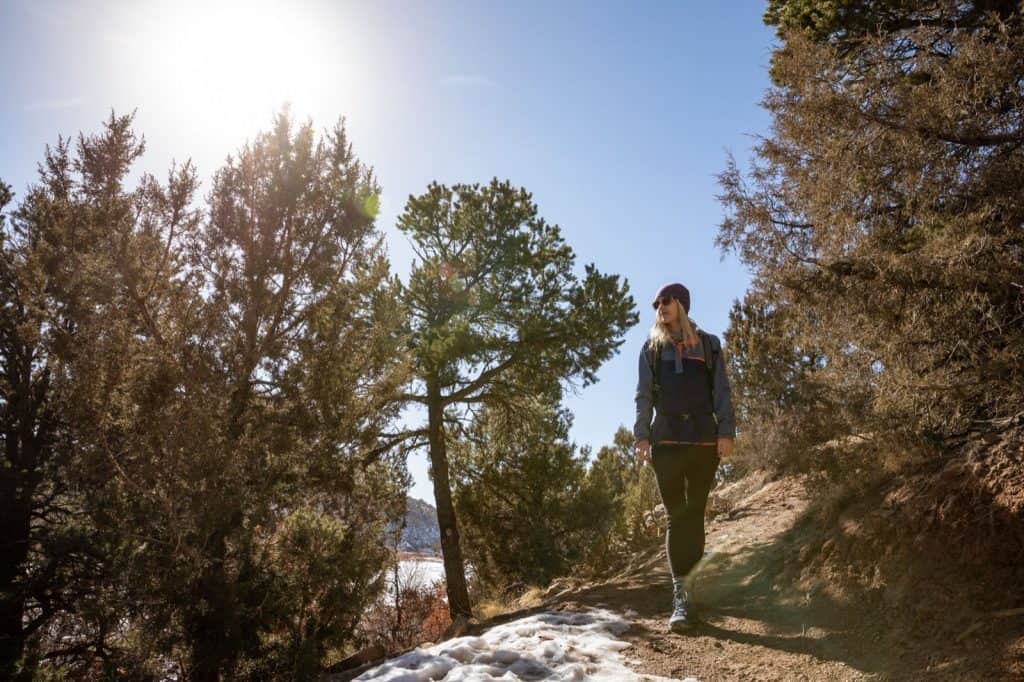 Nobody likes realizing they took the wrong highway on the way to their weekend destination. Think of trails that way: it's no fun to realize you're in the wrong valley as the sun drops and takes the temperature with it. Taking the wrong turn means missing your dinner reservations and having a pretty un-fun night waiting for help to find you. Sticking to trails is the best way to stay found. And if you are spending the night in the outdoors intentionally, remember to camp 200 feet away from water sources and on a durable surface.
This practice is also essential to preserving the pristine landscapes you're enjoying. You want to come back and find it's as pretty as you remember, not torn up and eroded. And in the time between now and your next visit, the flora and fauna will appreciate the care you took with their backyard.
Don't stray off trails to touch historical or archaeological sites. They've lasted an incredibly long time now—help us keep it going!
Finally, vacation is for fun, and that should mean getting a little dirty! Don't avoid the mud—embrace it! Instead of creating multiple trails or wide trails by walking around mud puddles, enjoy the squish and walk right on through. This goes "know before you go". Know if you need mud- and water-resistant footwear on your hike to stay warm and happy.
Trash the Trash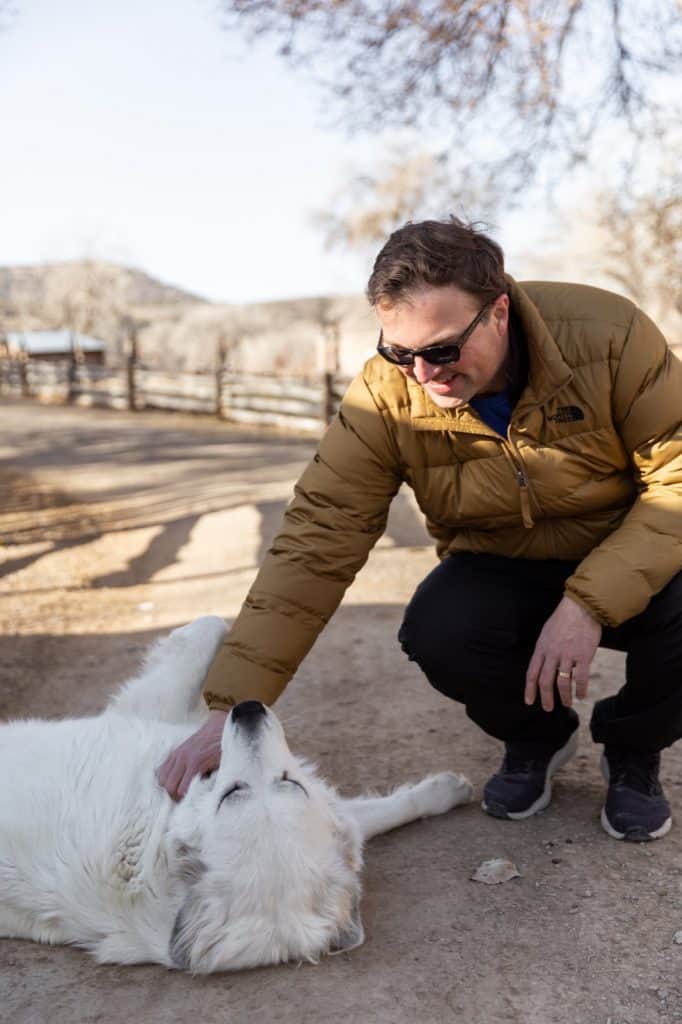 This one is simple, so we won't lecture you: Pack it in, pack it out, in every sense of the word. That includes your poo, and your dog's.
Bonus points for picking up things that don't belong that were left behind by other backyard visitors!
Leave it as You Found it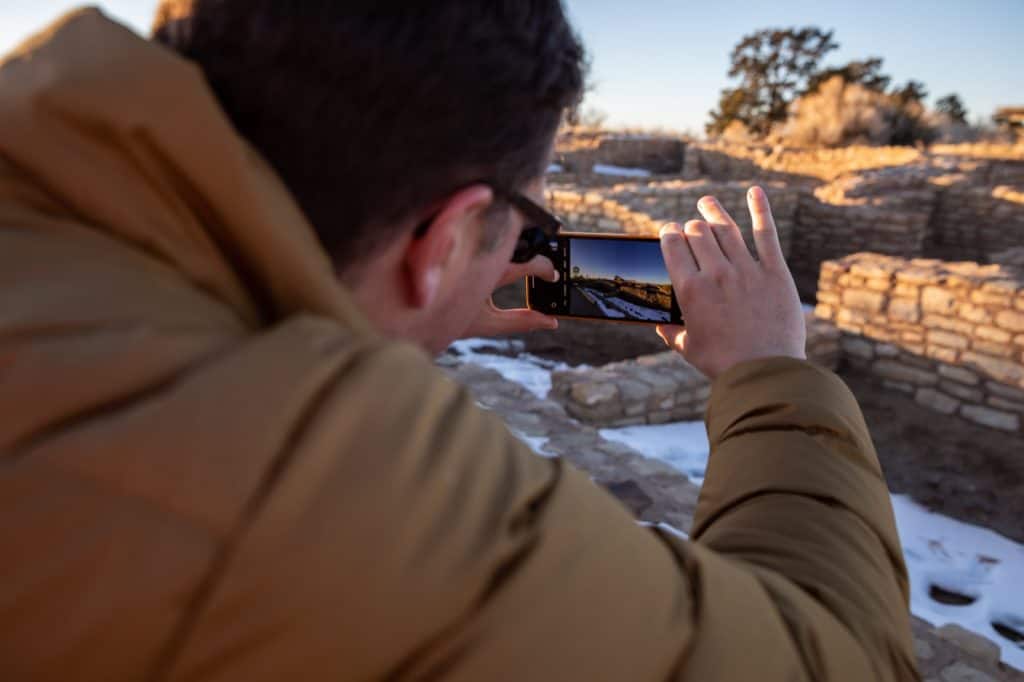 At first glance, it doesn't seem fair that you can't take a little rock home as a souvenir from your special vacation or pick some wildflowers to enjoy for the rest of the day. But you don't get to take art out of a museum, and that doesn't make it any less valuable of a visit, right? Just remember, the wildlife needs those plants and rocks to stay as they are, and the rest of us get to enjoy the beauty that much longer when we leave things as we find them.
There are a lot of historical sites and items throughout Mesa Verde Country, but they're special because they've been there that long. That story changes as soon as they're removed, and you don't really want to be responsible for that. Another way you can affect historical sites is by building structures like rock cairns, which we kindly ask you not to do. Did you know that bugs and plants can be upset when you move and remove stones in the outdoors? It may not be as obvious as the negative impact of carving your name into a tree, but it's just as real.
You can certainly take some souvenirs with you, in the form of pictures. Take all the photos you want, and maybe consider leaving the geotag off (that kind of makes it your special, secret place, too).
Be Careful with Fire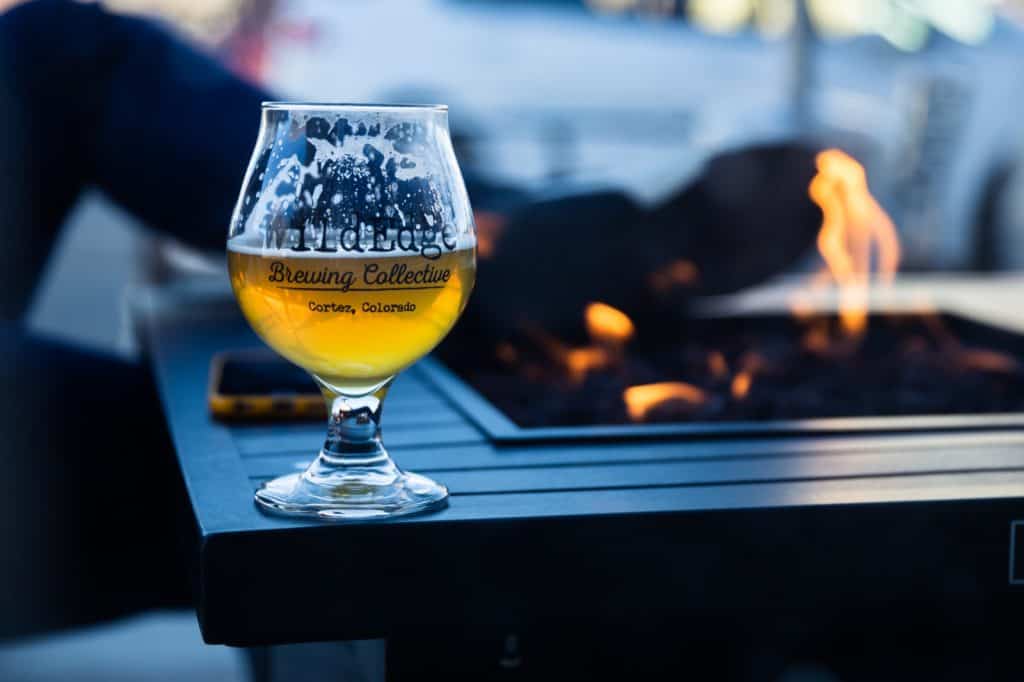 Mesa Verde Country is a mountain desert ecosystem, and our dry conditions can make for risky fire settings. Know before you go out if fires are permitted, and where. If they are, keep your fire small and contained. We prefer small campfires anyway, because they're cozy and allow for better stargazing. After you're stuffed with s'mores, completely extinguish (more water than you'd think) all fires, and that applies to everything from a campfire down to a cigarette.
Keep Wildlife Wild
Think of wildlife as the moderately famous, elusive neighbor to our metaphorical backyard you're visiting. You can look and even snap appropriate photos, but it's best if you give them some space, don't get too loud and disrupt them, don't offer them food, and definitely don't chase them or stress them out.
Share Trails & Parks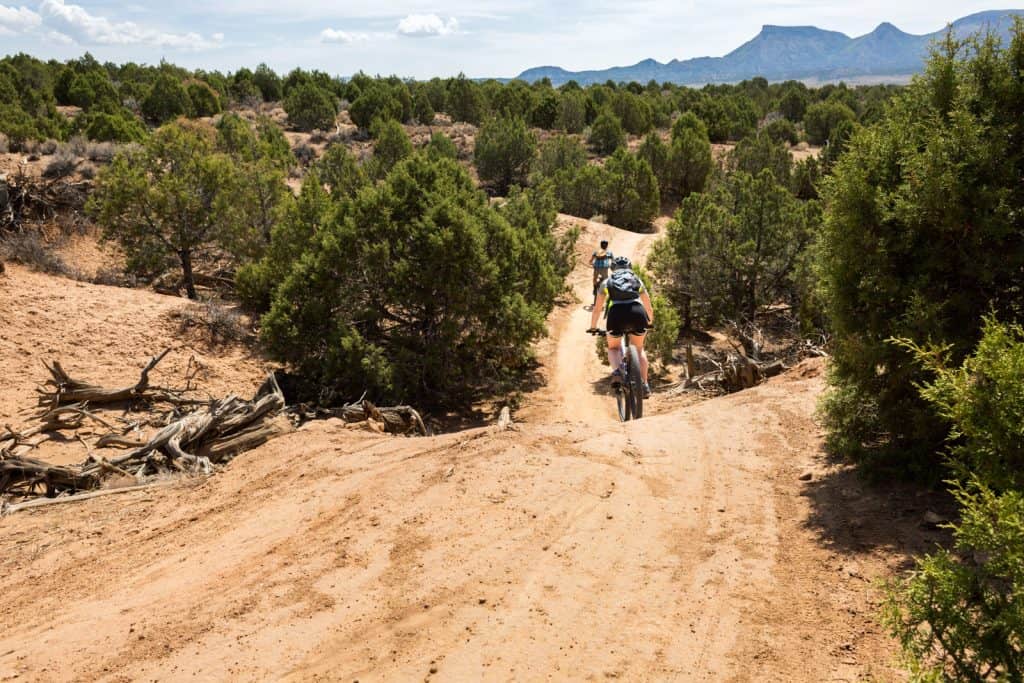 We're pretty social people, so we invite a variety of people into our backyard. We assume you'll all get along, and there are some ways to help keep everyone having a great time. This isn't the place for cell phones to make noise, even your favorite song of the summer, and it's better if we all use our inside voices even though we're outside. After all, we're here to connect with nature, ourselves, and our travel companions, not the hiking party 50 yards ahead of us. Try to avoid high-traffic areas, seasons, and times of day, and when you encounter other travelers, remember to yield (hikers yield to equestrians, bicyclists yield to both hikers and equestrians, and always yield to traffic going uphill when you're headed downhill).

See? That's a pretty short and manageable list. We don't want to ruin the fun, we just need a little help caring for Colorado so we can all experience it at its best for as long as possible. Now that you know, go out and have some fun in our Mesa Verde Country backyard!