Where the West still Lives
---
When Louis L'Amour wrote about the West, more often than not, he was talking about the Mancos River Valley. Nestled below the Mesa Verde Plateau, this riverside town still holds the western charm contained within L'Amour's novels. Historic buildings, artisan galleries, quaint shops, and restaurants line the streets of downtown.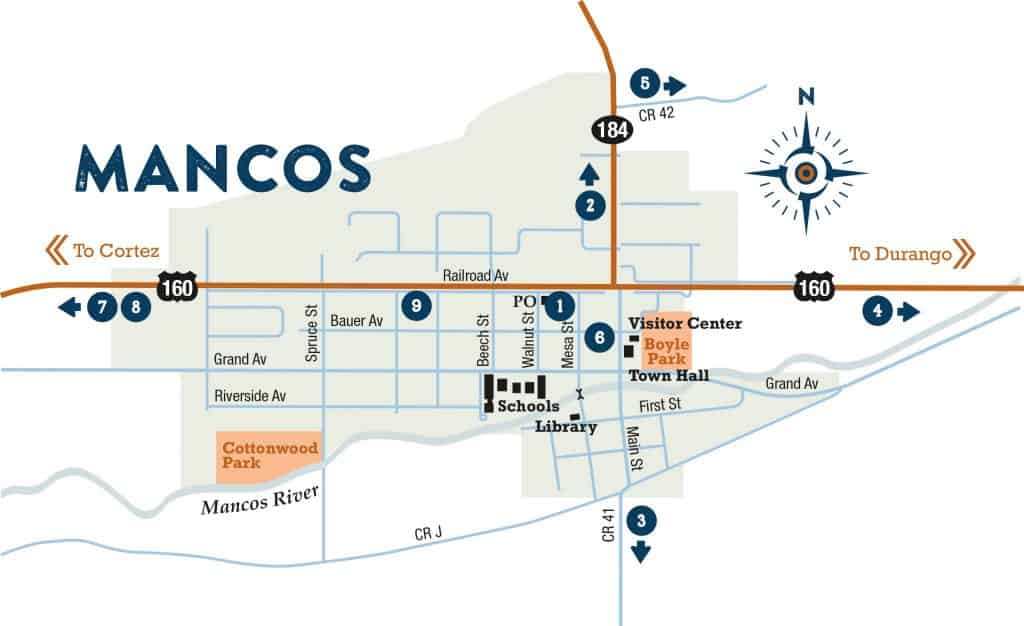 ---
Nowhere else can you immerse yourself in authentic cowboy culture like you can in Mancos. As you explore downtown, navigating among horseback riders cattle drives, you'll see and experience the "Cowboy Code."
Mancos offers farm-to-table restaurants, farmers markets, coffee roasters and burger joints as well as one of the oldest operating bars in Colorado. Stay at a hostel, bed and breakfast, guest ranch, or motel in the heart of town. Browse the galleries and shops, and you find it easy to become part of this friendly community.
---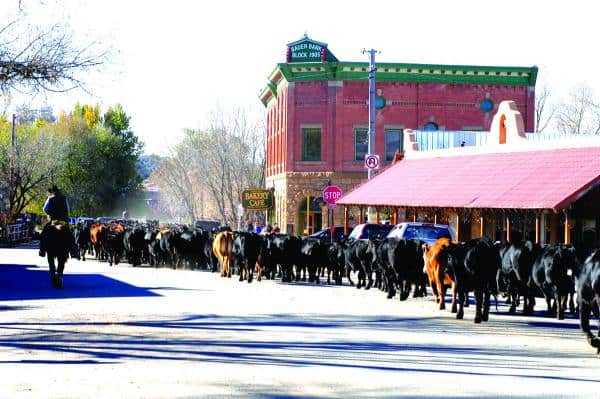 As a town known for its creativity, Mancos artisans craft beer and cider, jewelry and home decor, as well as world-renowned bronze sculptures. This blend of the old and new, in art and in life, makes Mancos a must-experience location within Mesa Verde Country.
---
MAIN ATTRACTIONS
Horseback rides
Art galleries
Farmers Market
Fishing
Trail Hiking/Biking
X Country skiing, snowshoeing, snowmobiling
AMENITIES & SERVICES
Lodging/Camping/RV/B&B's
Shops
Restaurants
Galleries
Gas Station
Liquor
Natural Foods Store
---