Mesa Verde Country is full of ancient pueblos and southwest charm. While Mesa Verde National Park attracts the majority of visitors to this corner of Colorado (and rightfully so!), there is much to explore beyond the Park. History buffs will relish in the region's rich past, and outdoor enthusiasts will have a hard time deciding which activity to embrace. Additionally, the food and beverage industry has a strong commitment to–literally–the region's roots, and flavors are just as much delicious as they are local. Here are my suggestions for passing a few days in Mesa Verde Country.
Day 1: Get acquainted
If you're visiting from Telluride, the scenic Dolores River Canyon is a warm welcome to Mesa Verde Country. Along the way, you'll literally cut through the earth, from the snowy San Juan mountains to the Colorado desert. Finally you'll land in the charming town of Dolores–an outdoor adventurer's paradise. Multiple campgrounds, beautiful fishing waters, and multi-sport trails fill the surrounding forest and will leave you busy for days.
Between Dolores and Cortez, Canyon of the Ancients Visitor's Center is a great place to get acquainted with region's history. There are interactive exhibits that are fun and educational, such as milling corn into flour. Furthermore, a half-mile up the Escalante Trail (wheelchair-accessible) leads visitors to the Escalante Pueblo, and offers a glimpse into the past.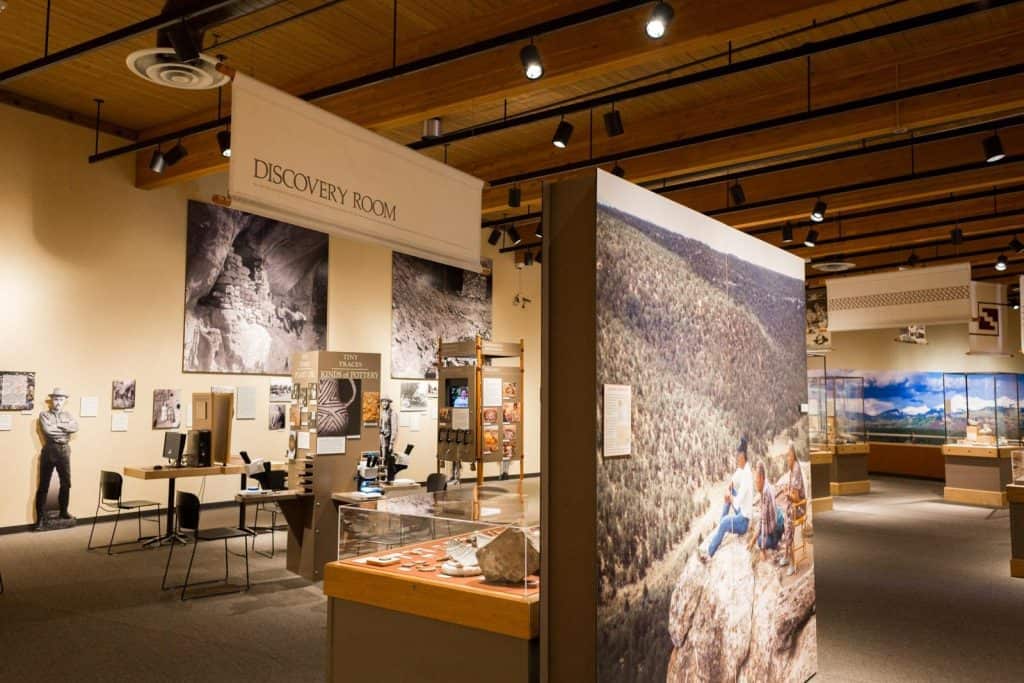 Dine
The Farm Bistro in Cortez features ingredients from a small radius. Creative and delicious home-cooked meals span the menu, as do local brews and wines. The owners have a strong commitment to sourcing local items and employing sustainable practices. This place is definitely worth a meal stop!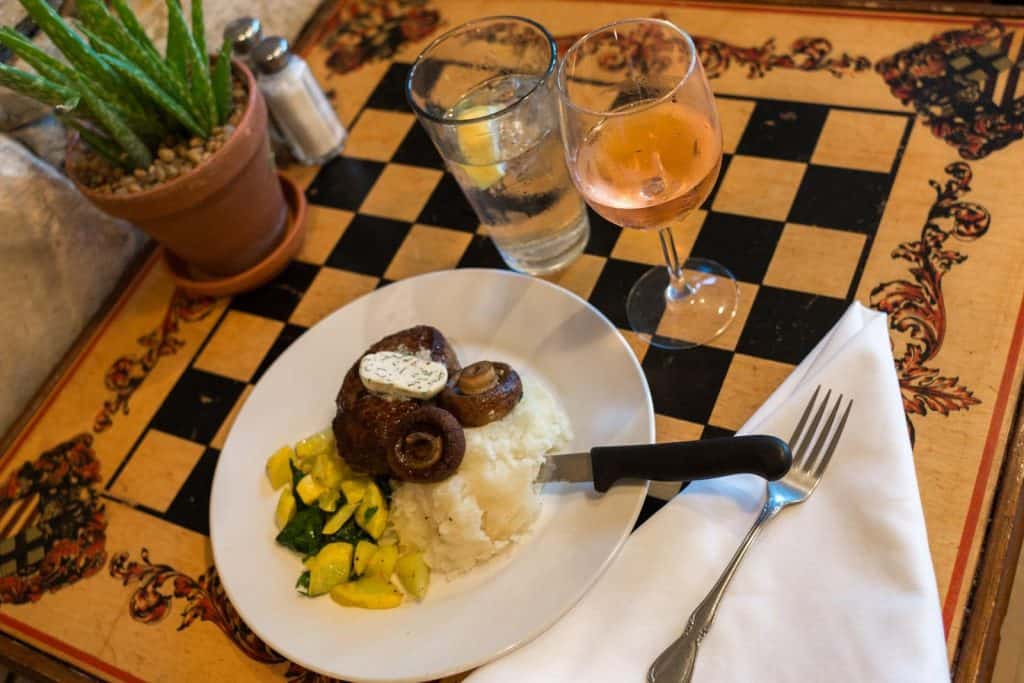 Day 2: Canyon of the Ancients & Sutcliffe Vineyards
Have you ever toured a vineyard that instantly felt like home? Or, should I say, wished it was your home? Sutcliffe Vineyards outside Cortez is one of the most inspiring properties to spend time. The staff is all-too-welcoming, and the wine is wonderful. Another perk is the proximity of the vineyard to Canyon of the Ancients National Monument–it's right across the road! I mountain biked a loop through Canyon of the Ancients along the Sand Canyon Trail, but hiking is another great way to see the sights. Coupling a wine tasting with ancient cliff dwelling exploration makes for a perfect day.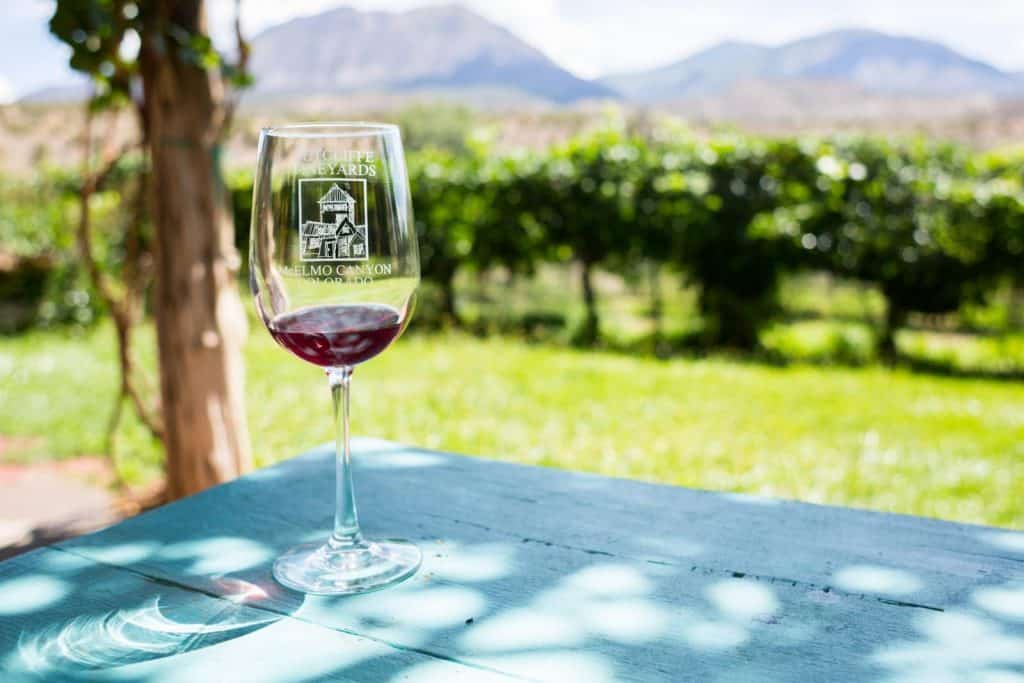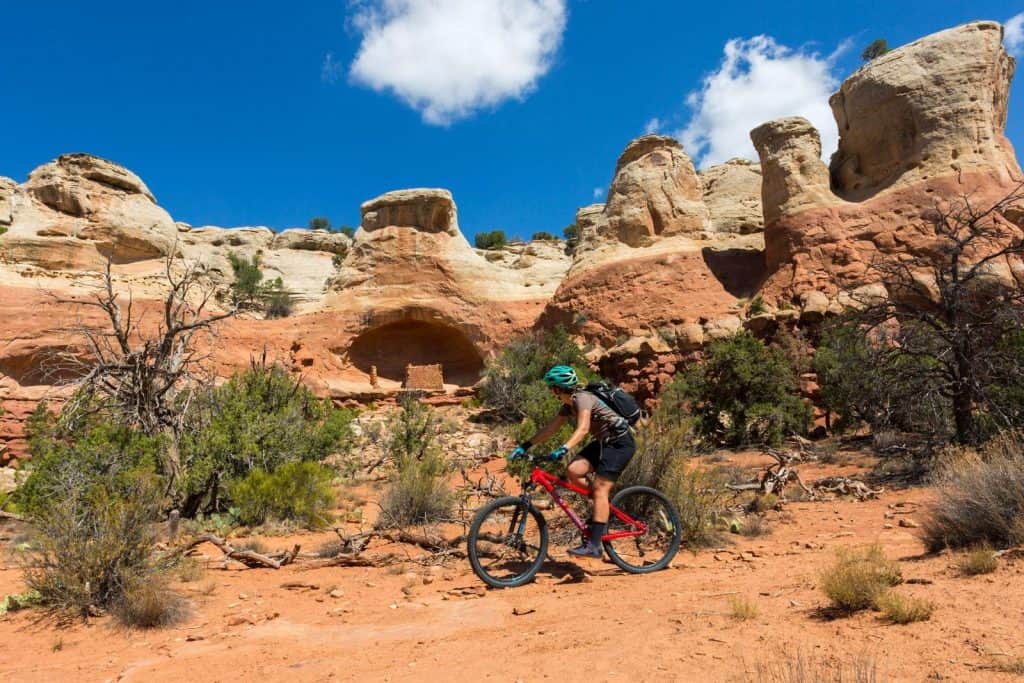 Day 3: (more) Mountain Biking and Art
Mesa Verde Country is a mountain biker's dream, with multiple trails to choose from. The most renown trail in the area is Phil's World, a twisting rollercoaster of hills, brush, and one-way singletrack. Kokopelli Bike and Board in Cortez rents bikes if you don't have your own, and of course they can recommend trails and other information about the area.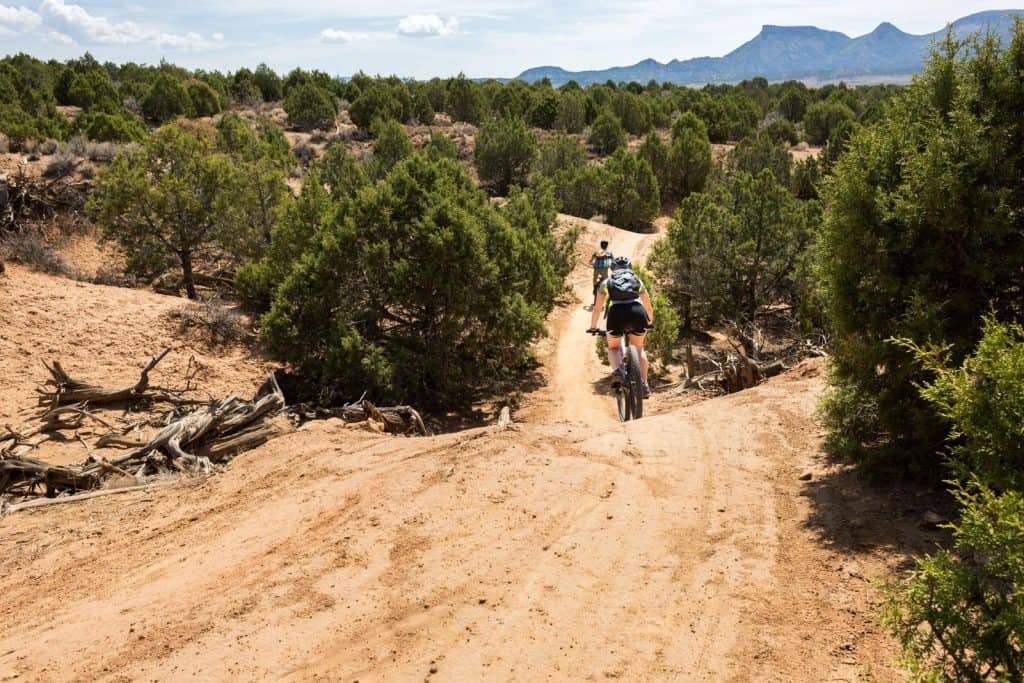 If you're heading out toward Durango, make time for Mancos. The walkable Creative District is loaded with galleries and shops brimming with local flair. You'll find some of the artists hard at work in their space as well. Mancos is a quiet and charming old-west town, and a lovely place to spend the afternoon. Fencline Cider in Mancos is a welcoming establishment, serving up house ciders crafted with apples from local Colorado orchards. Not only do they offer delicious refreshments, but their space on the river is a peaceful place to relax.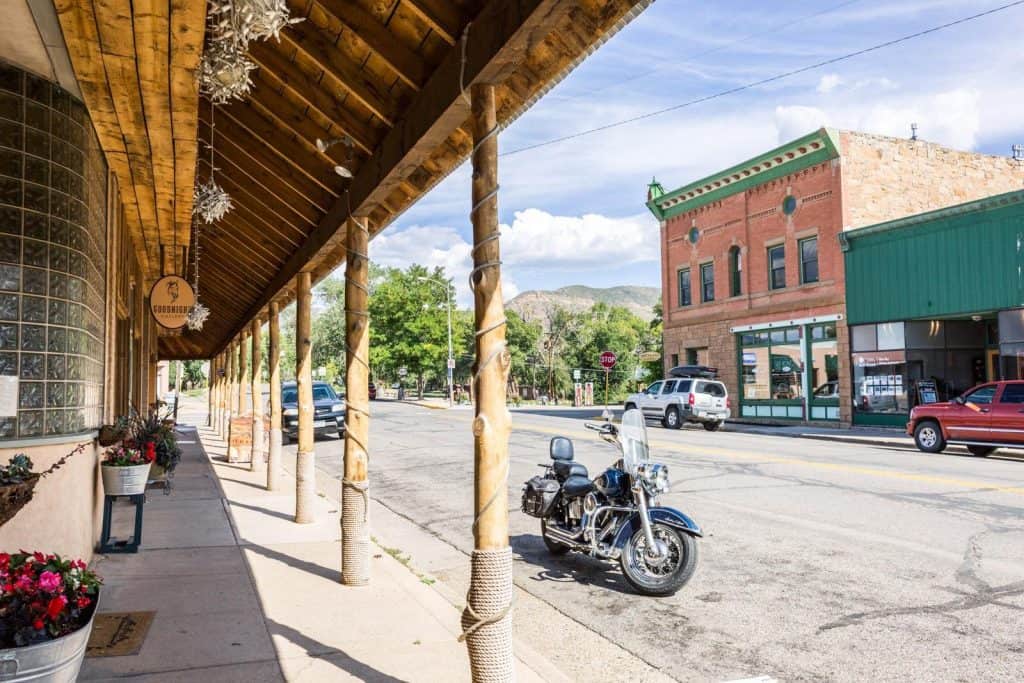 Article created in partnership with Visit USA Parks.