In 2021, Mesa Verde National Park (MVNP) was certified as the world's 100th International Dark Sky Park—the National Park Service's ongoing efforts to preserve and protect our naturally dark skies. On your first night in the area, we recommend attending a ranger talk at the Morefield Campground Amphitheater in MVNP. Starting June 16th, the free ranger talks will be held three nights a week. The amphitheater is located at the end of the road in the campground and the presentations are 45-60 minutes long.
First Night: Stargaze and Attend a Ranger Talk in the Park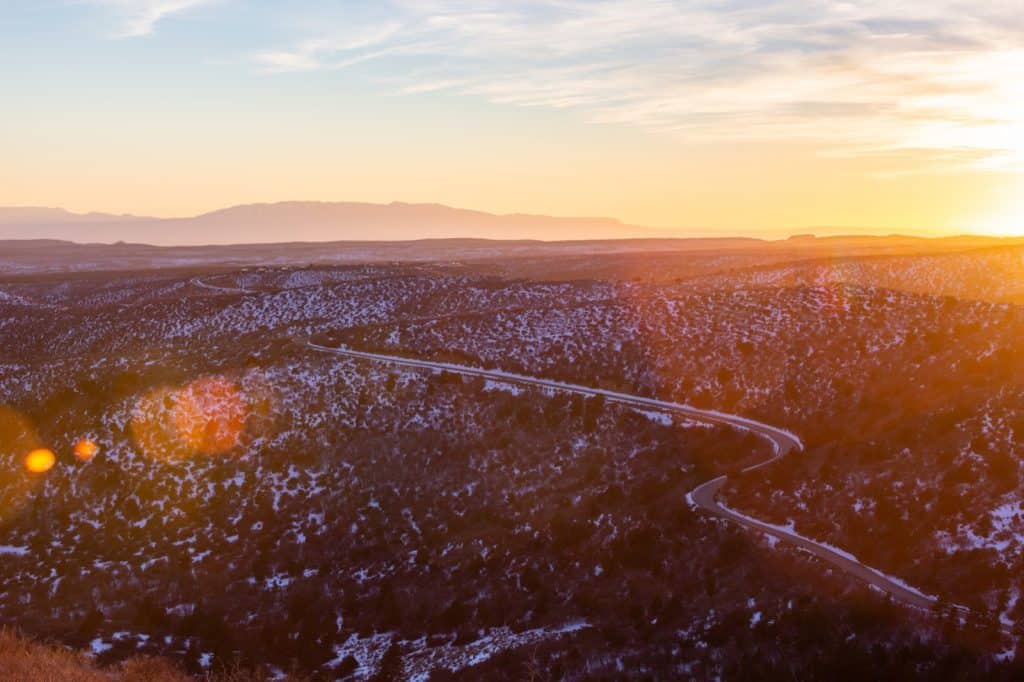 Since all archeological sites and trails are closed at night, the best spots to stargaze in the park are Morefield Campground and Far View Lodge. Try to plan your trip around a new moon to see the darkest skies, and give yourself a better chance of seeing the Milky Way. Find more tips on stargazing in the park here.
Second Night: Try Your Hand at Astrophotography
Hopefully after the first night of stargazing in MVNP you feel comfortable enough to try capturing the stars with your camera. Perhaps you couldn't quite see the Milky Way with your own eyes, well chances are you'll be able to see it through your photographs. Digital camera sensors are more sensitive and can collect more light than our eyes, allowing us to see the Milky Way in incredible detail. Go back to your favorite stargazing spot in the park and set up your camera and tripod.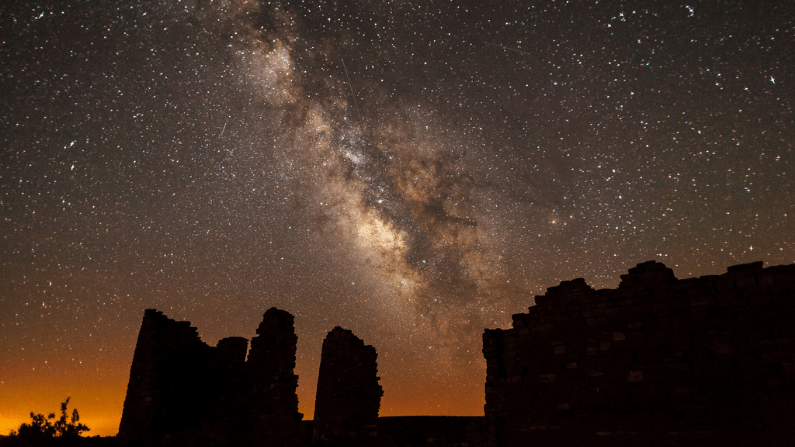 More detailed instructions on how to capture the stars can be found here, but these are our favorites tips:
Shoot when the sky is clear of clouds and haze!
Use a tripod to keep the camera steady during the long exposure!
Have a red light flashlight or headlamp, rather than a bright white light that will harm your night vision!
Third Night: Sunset Views and Night on the Town
After staying up late for a couple of nights to catch the night sky, we hope you're able to sleep in and enjoy an easy morning in the beautiful, high-alpine desert. Consider hiking or biking the 5-mile Long House Loop at Wetherill Mesa in Mesa Verde National Park. The loop gives you access to Badger House Community, Kodak House Overlook, Long House Overlook, and the Nordenskiold Site #16 trails. If you're interested in touring Long House, one of the largest cliff dwellings at MVNP, you'll have to book a ranger-guided tour.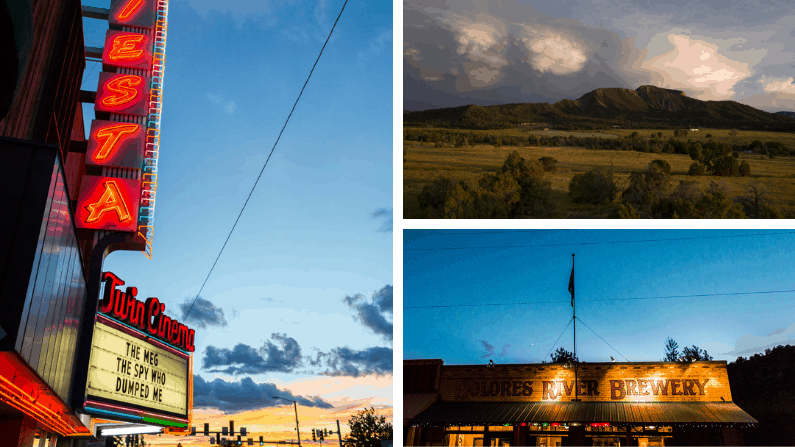 In the evening, go out to any of the nearby, quaint mountain towns—Cortez, Dolores, or Mancos. Watch the sunset over the mountains in Mancos, grab dinner and a drink at Dolores River Brewery, or see a show at the Fiesta Theatre in downtown Cortez. Heck—do it all!
All entry fees and tour tickets are now purchased online for Mesa Verde National Park, so be sure to hop online and get those before heading out. Be sure to bring a hard copy or a screenshot on your phone of the receipt, as there isn't always cell service in the park. Read our Mesa Verde Country daytime itinerary here.