During the snowy season, outdoor winter activities offer a fun way to connect with nature and friends. Mesa Verde Country in Southwest Colorado invites you to get out in the sunshine and fresh air of the Four Corners region. Moderate winter temperatures in this unique location provide opportunities to soak up nature amid the beautiful backdrop of Southwest Colorado. Biking, skiing, hiking and horseback riding are a few of the experiences that can be enjoyed in a beautifully wintery setting.
Fat Biking
For those who have not given fat biking a try, Mesa Verde Country is a great place for adventure that turns mountain biking into an all-season sport. Phil's World boasts 60 miles of well-kept trails and mountain views for both new and experienced riders. Visitors can rent bikes at Kokopelli Bike & Board in Cortez, which also offers full mechanic services for needed personal bicycle maintenance.
Snow Sports
Mesa Verde Country invites visitors to experience the special peace found while standing amid a snow-covered landscape – or opt to pump up the adrenaline. The neighboring slopes of Telluride, Hesperus and Purgatory are available to skiers who live for shredding the gnar. For those diving into this year's invitation to get out of their comfort zone with some winter activities, cross-country skiing, snowshoeing and snowmobiling are worthy pursuits.
Hiking & Horseback Riding
Cozying up to a horse is the cowboy's way to social distance while exploring the trails and wilds of nature in Mesa Verde Country. There are several riding stables in the area offering riding experiences. Rimrock Outfitters in Mancos also offers winter sleigh rides; BYO hot cocoa! For nature-lovers more comfortable with stallions at distance, wild horses can be spied in Mesa Verde National Park. The area's ancient archaeological sites are another inspiring spot to explore on foot.
Après Activity
After a day enjoying the winter activities in Mesa Verde Country, the brews, wines and ciders are a well-earned warm-up. The area is home to several craft breweries – Dolores River Brewery, Main Street Brewery, Coyote J. Brewing Company, Mancos Brewing Company and the WildEdge Brewery in Cortez, which also features cider. Fenceline Cider also has a taproom in downtown Mancos featuring ciders made from local apples. For wine enthusiasts, Sutcliffe Vineyards serves up world-class wine in its estate vineyard's tasting room in Cortez. The are plenty of food options to consider from farm-to-table and locally grown to fresh and sustainable cuisine. Most restaurants are offering in-person dining as well as take-out.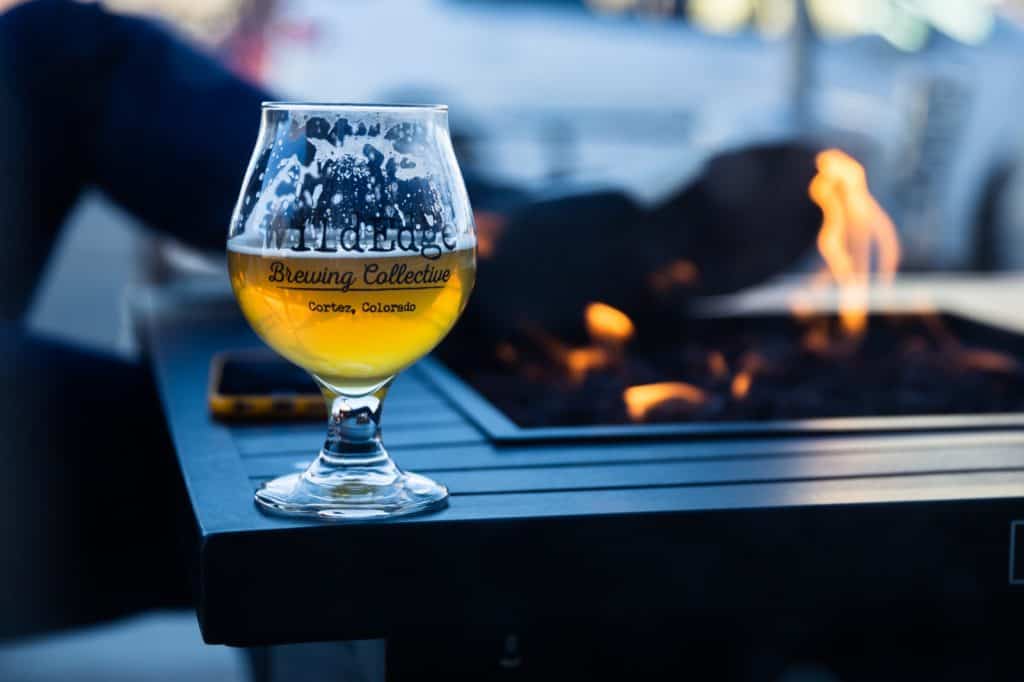 Lodging
To rest up before the next adventure, the area has many options ranging from cozy cabins and RV parks to Airstreams and yurts. Guest ranches, bed-and-breakfasts, and retro motels add to the list of places for a good night's sleep in Mesa Verde Country. No matter what kind of winter activities you partake in here, we can promise your trip will be fun and memorable!