I was there once, a beginner in the mountain bike community feeling intimidated by the sport. In that first year I took my bike to the Four Corners region of Colorado and was refreshed by the welcoming and non-pretentious spirit there. From confidence-boosting rides and welcoming folks at the local bike shops, I left the area feeling inspired and jazzed on mountain biking!
Get Acquainted in the Four Corners Region
Naturally, the Cortez, Colorado Welcome Center is a great jumping-off point for all adventures in this nook of Colorado. There, you can peruse maps, chat with locals, get recommendations, or just enjoy a cup of coffee.
Before you hit the trails, you may need to stock up on some essentials, and Kokopelli Bike and Board in Cortez is the best jumping off point. The hospitable staff can help you decide which tools are mandatory in your kit, make sure your bike is ready to roll, or offer trail advice. Finally, if you're new to the sport or just want to upgrade to full-suspension for a couple of rides, you can rent bikes from Kokopelli.
The Comforts of Home
Just about every type of accommodation is available in the Mesa Verde region of Colorado. Pull your tent out… or not! There are a variety of hotels and quaint bed and breakfasts. If you're traveling with your family, you might consider renting a cabin or a vacation rental, offering a little more space and the ability to dine in.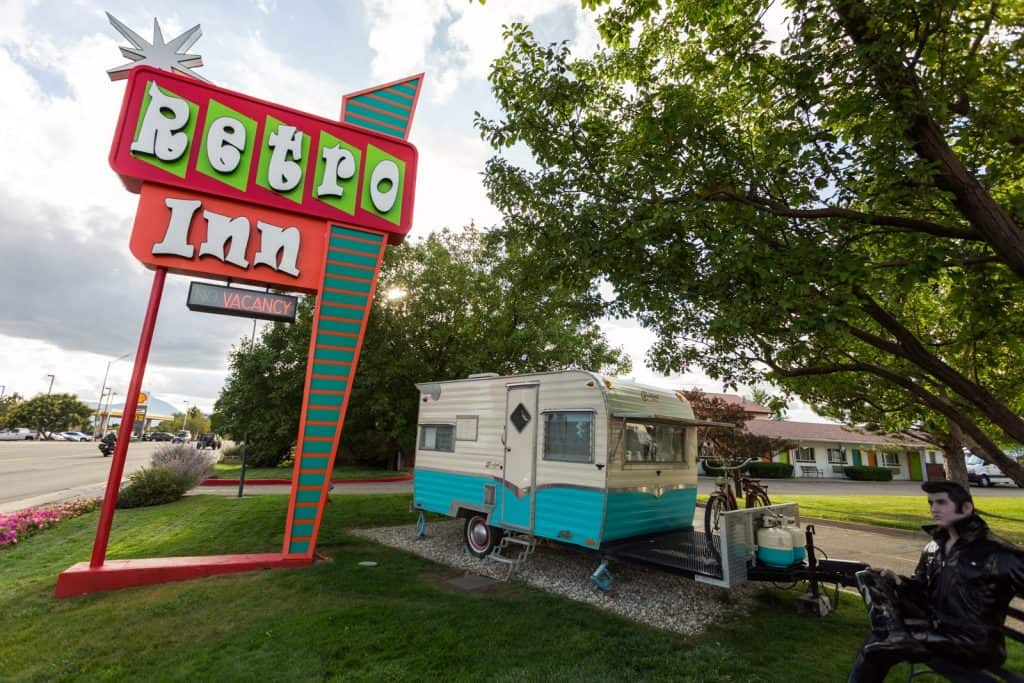 The Rides & Post-Rides
With so many trails to choose from, we have curated a small list of trails that offer lower mileage and fewer technical aspects. All of these trails still offer a whooping good time!
Phil's World + Mancos Brewing Company
Without a doubt, Phil's World is one of the best and most fun trail systems in Colorado. These trails are well-built and offer experiences for all levels of riders. For an introduction to the system, hop on the Trust Loop trail. If you're ready for more as you ride out, you can connect with Hippie House offering more berms and some small rock drops. More loops abound at Phil's World, so if you want more riding, simply consult your trail map and go for it. A great aspect of this system is the directional trails, meaning you don't have to worry about someone descending quickly toward you around a corner, or playing chicken with other riders.
After as many laps as you can handle, head east to the artsy town of Mancos and grab a cold one at Mancos Brewing Company. These small batch brews are the perfect way to recount the day.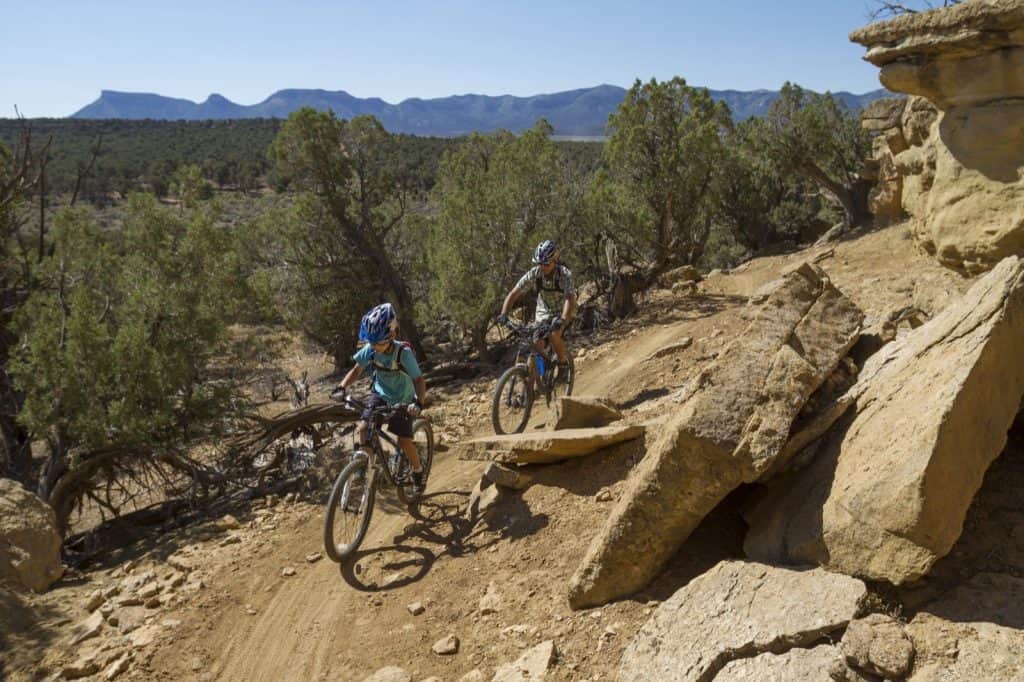 Geer Natural Area + Cortez Brewery Tour
Staying in Cortez? Hit the trails at Geer Open Space straight from your hotel, then pedal off to one of the three breweries in downtown Cortez. Five loops make up about 10 miles of directional riding for all levels of mountain bikers, but particularly the beginner and intermediate crowd looking to hone their skills. Remember, there's no shame in walking your bike up or down intimidating trail features!
Boggy Draw + Dolores River Brewery
Starting off at a slightly higher elevation, the Boggy Draw trails near Dolores offer some respite from the heat with trails that wind through a ponderosa pine forest on flowy singletrack. The Mavericks Loop is a relatively mellow 6 mile ride, and perfect for families. As with all other trail systems in the Four Corners area, there are other trails and loops that can be tagged onto this one for more mileage and a greater challenge.
After a day of riding in the mountains, immerse yourself in the local scene at the Dolores River Brewery, which often hosts great live music. They also serve up wood-fired pizzas that pair perfectly with tired legs!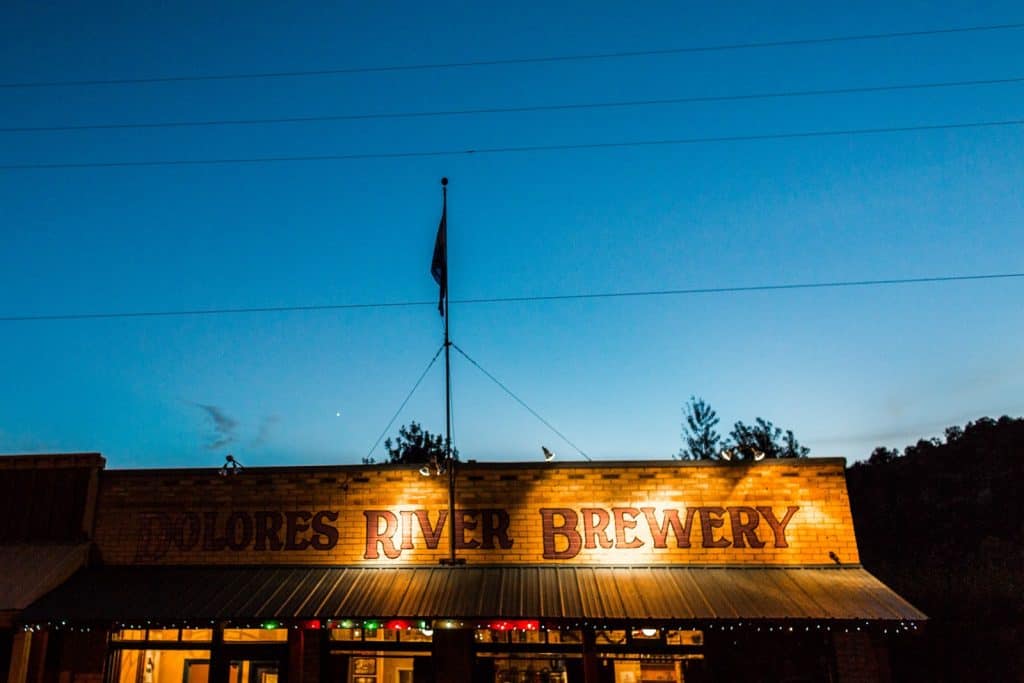 Off the Bicycle
For a rest day in the Four Corners region, explore Mesa Verde National Park. Visiting the well-preserved cliff dwellings within the Park offer a unique glimpse into the region's history and culture. Visiting these special areas of the Park can typically only be done through a ranger-guided tour, so be sure to plan accordingly. Additionally, hiking trails through the park feature petroglyph panels, stunning vistas, and walks through history. Of course, if your legs are whipped, wandering through the Mesa Verde Visitor and Research Center and Chapin Mesa Archeological Museum offer great insight to the Park. Finally, a scenic drive on the Mesa Top Loop Road is the ultimate way to rest up.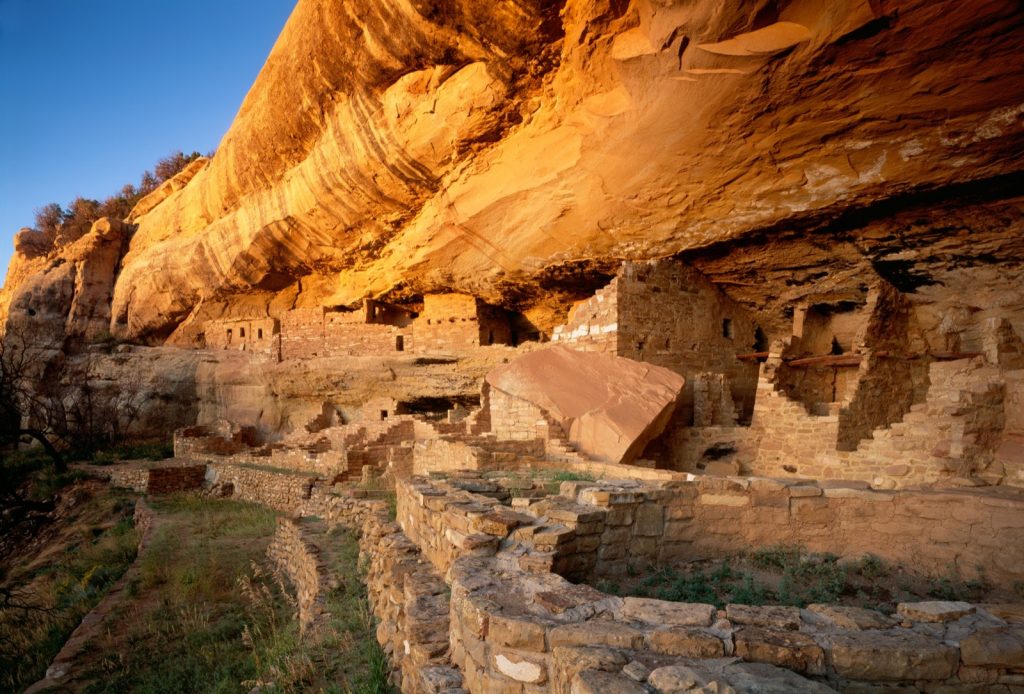 Looking for more:
We've created advanced and intermediate itineraries, too!
This project has been funded in part by a grant from the Colorado Tourism Office.
Know Before You Go
Be sure you're Colo-Ready!
All archaeological and historic sites and artifacts are protected by Federal law. Please do not disturb sites
Ride bikes only on the road and designated routes to prevent damage to the ecosystem and lower elevation cryptogamic soils
Do not disturb wildlife or livestock
Respect public and private property including trail signs, no trespassing signs, and fences
As you pass through gates, leave them as you find them—either open or closed
Do not litter, pack out what you pack in
Use appropriate safety equipment (helmet)
Carry adequate drinking water. Bring 2 quarts of water minimum on longer rides
Because there are many side routes and trails in these areas, the map and route suggestions provided here should be used with USGS topo maps, compass, and odometer
Do not travel alone, and leave word of your destination, and time when you expect to return
Carry bike tools, a tire repair kit, and pump. There is very little vehicular traffic on some routes, so a breakdown would mean a long walk.