For me, it's what is on the outside that counts… at least when I'm traveling. I love to spend time exploring and recreating in the outdoors, and luckily Southwest Colorado is teeming with uncrowded outdoor spaces and fascinating, historic places to visit. Of course lodging and accommodations are a crucial piece to the travel puzzle. Fortunately, deciding where to stay inside during a pandemic is relatively simple in Mesa Verde Country, Colorado depending on your comfort level.
Lodging options that suit your getaway needs
There's no doubt that all travelers sit somewhere along a spectrum of comfortability when visiting a destination. Fortunately, Mesa Verde Country has lodging to suit just about everyone, within a variety of budgets. How do you identify?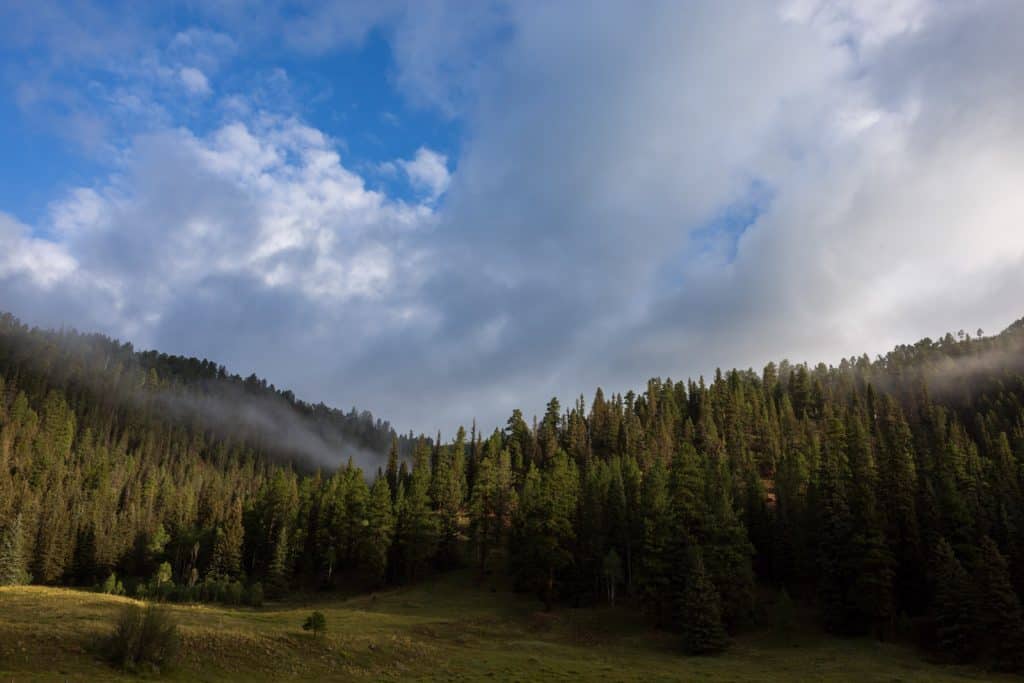 'I don't want to see anyone, but I still want to visit.'
It's okay if you want pure privacy on your vacation! Canyons of the Ancients Guest Ranch is the perfect destination for many reasons, but the space and privacy there are unmatched. There, you can exist quite comfortably, even during a pandemic. With complete kitchens, the cabins are equipped for you, the groceries you bring along, and your recently polished cooking skills. Additionally, the ranch is located on a sprawling acreage with plenty of ranch animals to meet and thousands of documented archaeological sites nearby to explore. I would absolutely recommend this place for those looking to travel in a totally safe and distanced manner. Of course, should you choose, the owners are eager to meet visitors and show them around their property first hand—Garry and Ming are two of the warmest hosts I've had the pleasure to spend time around. Finally, I learned that in addition to thorough cleanings of the cabins, ozone generators run for an hour between guests to further eliminate viruses and pollutants in the air.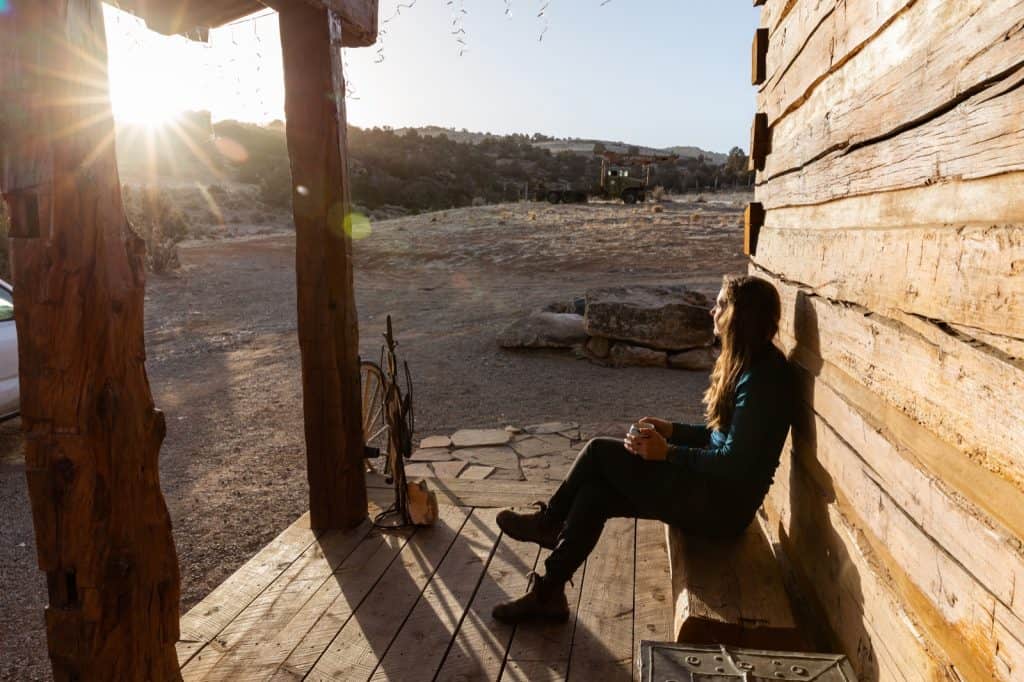 'I'm traveling with a group, but
my group.

'

Many of us have developed our groupings or pods of people that we feel most safe being around during the pandemic. Whether that's family, friends, or a mix of the two, there are vacation rentals in Mesa Verde Country large enough to accommodate everyone. Conveniently in downtown Cortez, you might consider renting out the Retro Inn. Not only is the motel immaculately clean, funky, and ahem… retro, but the hotel staff is already following all guidelines to safely host travelers. While at the Inn, you can use the outdoor barbecues in the picnic areas, play volleyball or other yard games, and that's all just within the property's reach.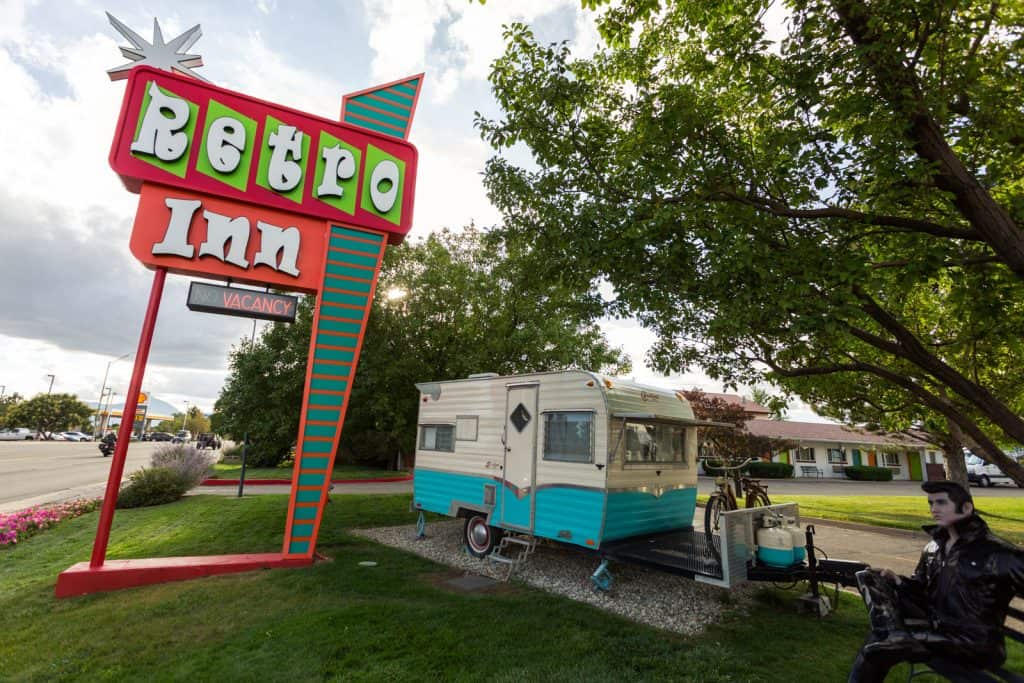 'I'll bring my own, thank you.'
If you feel most comfortable road tripping through the country in your own RV or camping rig, then pull up to one of the many RV parks and campgrounds around Mesa Verde Country. There are plenty of places scattered around the region, so you can still easily check out the area's attractions conveniently and safely.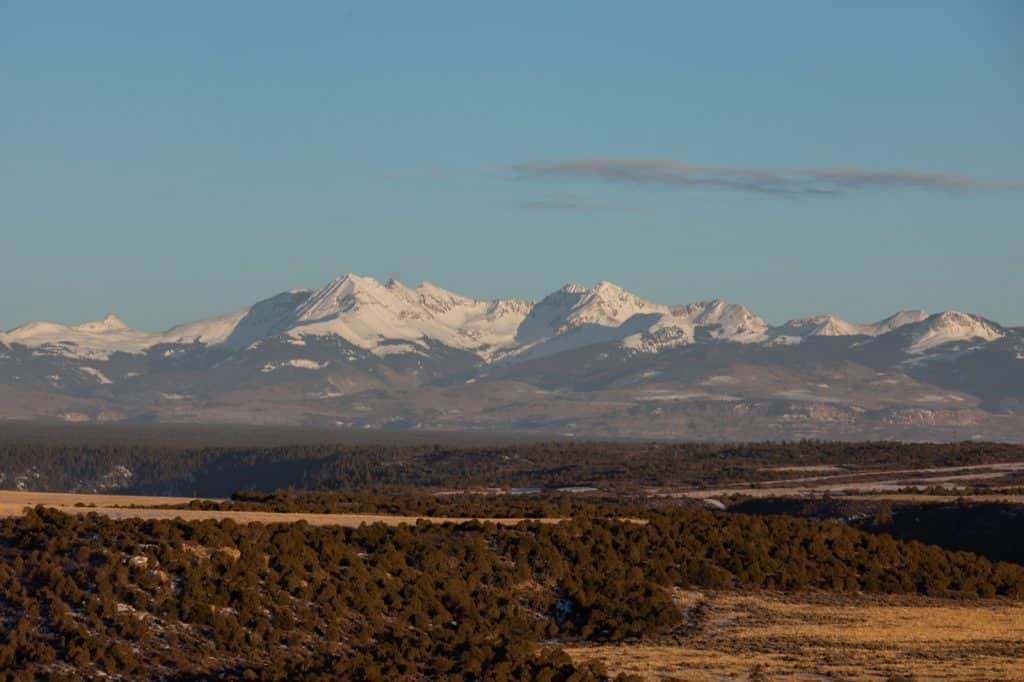 A few, friendly travel reminders
As the world evolves and the "new normal" surfaces, continue to travel respectfully. Here's a few gentle suggestions before you embark on your trip:
Stay home if you feel sick.
Check local restrictions where you are traveling.
Contact the hotel you are staying at to best understand their practices.
Wear a mask in public.
Wash your hands regularly, sanitize your hands more often.
Be nice.