1. ONE NATIONAL PARK – THE ONLY OF ITS KIND!
Mesa Verde is the only National Park dedicated to preserving the villages and objects hand-built by ancient civilizations.
2. TWO NATIONAL SCENIC BYWAYS
Known as "America's Most Beautiful Drive," the San Juan Scenic Byway winds through Mesa Verde Country along with the fascinating Trail of the Ancients National Scenic Byway.
3. THREE CHARMING TOWNS
Cortez, Dolores, and Mancos serve as your headquarters for adventure in Mesa Verde Country. These friendly communities offer a variety of cozy accommodations and great restaurants. There are also two convenient airports nearby, in Cortez, Colorado and Durango, Colorado.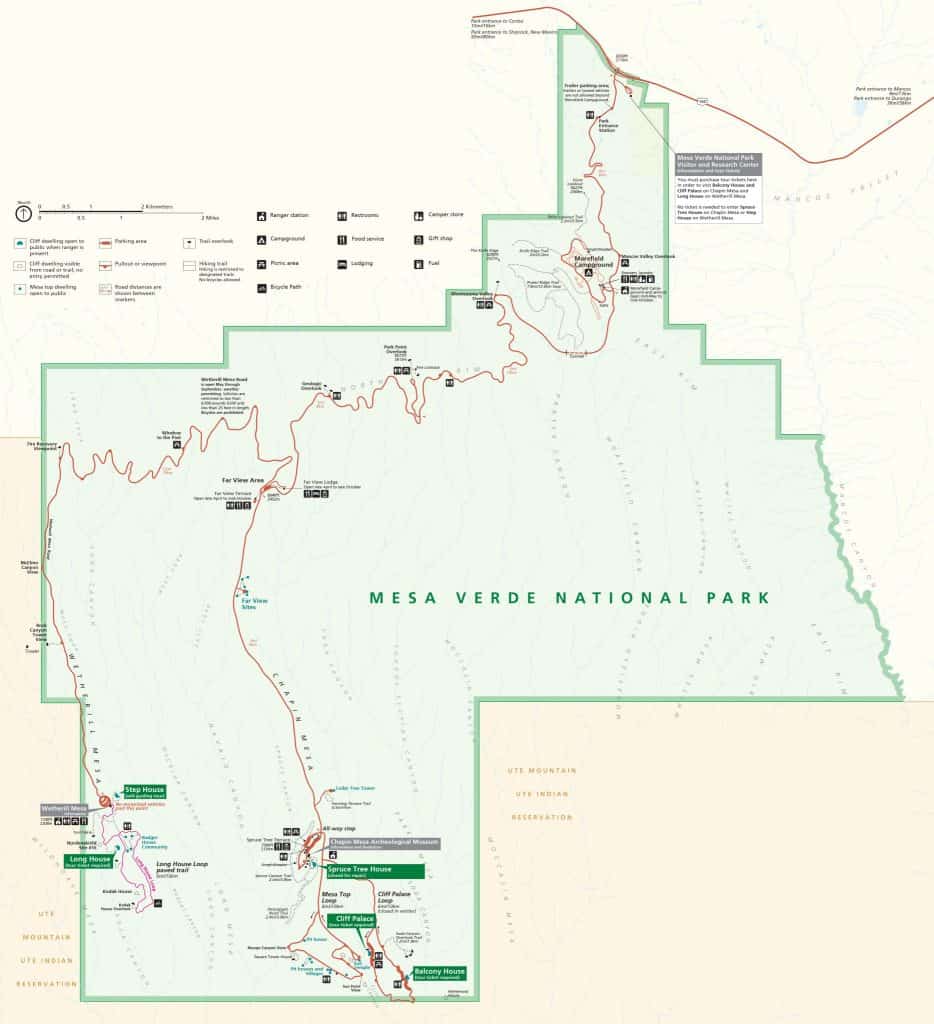 4. FOUR SEASONS
Mesa Verde National Park is open daily, year-round and the temperate weather of southwest Colorado invites you to adventure outside every season.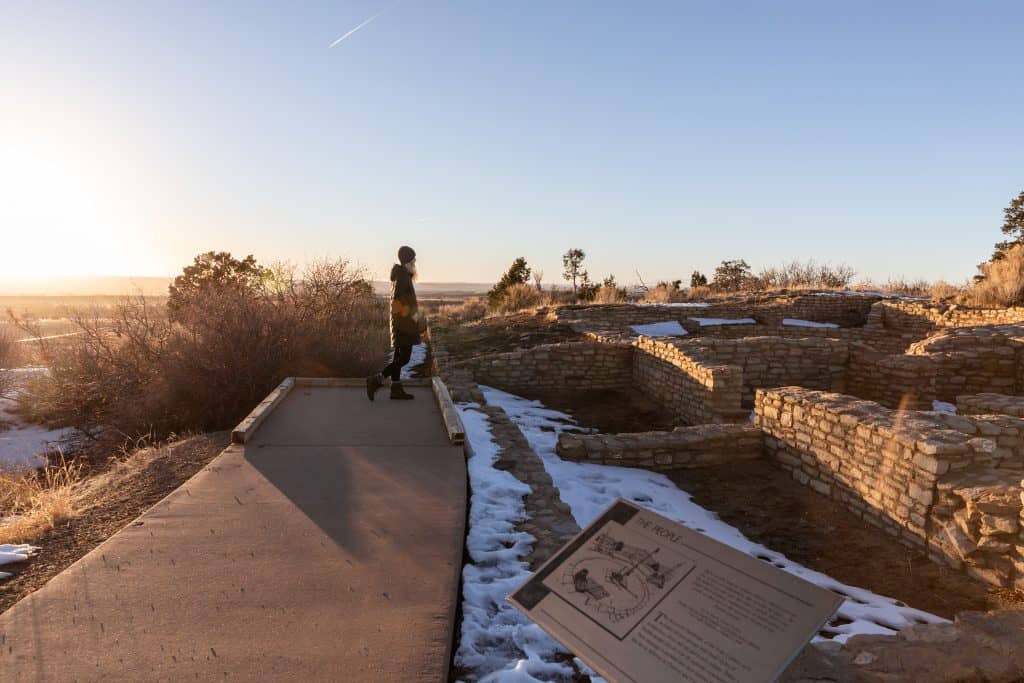 5. FIVE+ MILES OF HIKING
For stunning views head to Wetherill Mesa and take the Long House Loop.
6. SIX SELF-GUIDED TOURS
7. SEVEN-DAY ITINERARY
Curious how to fill your seven days in Mesa Verde and not miss a beat? No need to worry, we've done the planning for you!
10. TEN DESIGNATED HIKING TRAILS
From leisurely strolls through the park to all-day treks to mountain summits, find data and descriptions about local trails here.
12. DOZENS…
…of species of wildlife.
17. FREE ADMISSION DAYS!
The National Park Service waives entrance fees annually. Check out specific days here.
20. NATIVE AMERICAN TRIBES
Learn more Native American history on your trip at the Cortez Cultural Center, where they have displays and information on more than 20 present-day tribes that descended from the Mesa Verde Ancestral Puebloans.
35. MILES WEST OF DURANGO
Mesa Verde Country is an hour from Durango, where you can ride the train!
50. A SUBTERRANEAN KIVA REMAINED 50 DEGREES FAHRENHEIT YEAR-ROUND
It stayed cool in the summer and a small fire kept it warm in the winter. Learn more about the role the kiva played in the life of the Ancestral Puebloans at the Canyons of the Ancients Visitor Center and Museum.
80. MESA VERDE NATIONAL PARK IS JUST OVER 80 SQUARE MILES
Get the lay of the land with these maps.
100. THE NATIONAL PARK SERVICE CELEBRATES 4TH GRADERS!
There is free admission for fourth graders and their families with the Every Kid in a Park initiative!
200. SPECIES OF BIRDS
Mesa Verde National Park is a birder's paradise.
360. PANORAMIC 360-DEGREE VIEWS
Park Point, the highest elevation point in Mesa Verde National Park, has a vista that is considered one of the grandest in the country.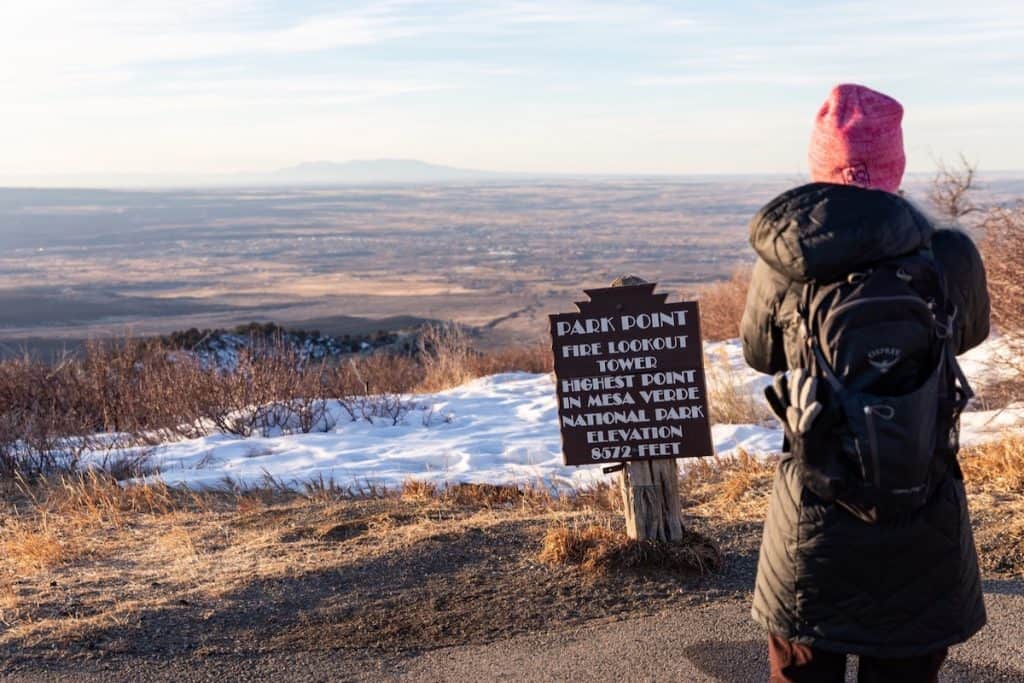 400. BILLION STARS
You'll feel like you might be able to see all the stars in the Milky Way Galaxy while looking heavenward in Mesa Verde National Park. Because of very little artificial light, stargazing here is epic.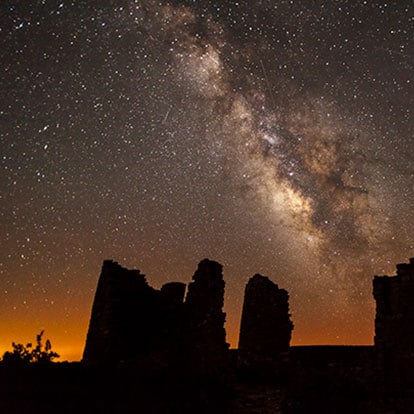 600. PLANT SPECIES
Amateur botanists love the diversity of flora in the Park. Don't miss our special plant walks.
700. YEARS OF CALLING IT HOME
Learn about the Ancestral Puebloans who inhabited Mesa Verde for 700 years, from 550 A.D. to 1300 A.D. For the first 600 years they primarily lived on the mesa tops. In the final 75 to 100 years of their residence here they constructed and lived in the cliff dwellings for which Mesa Verde is known.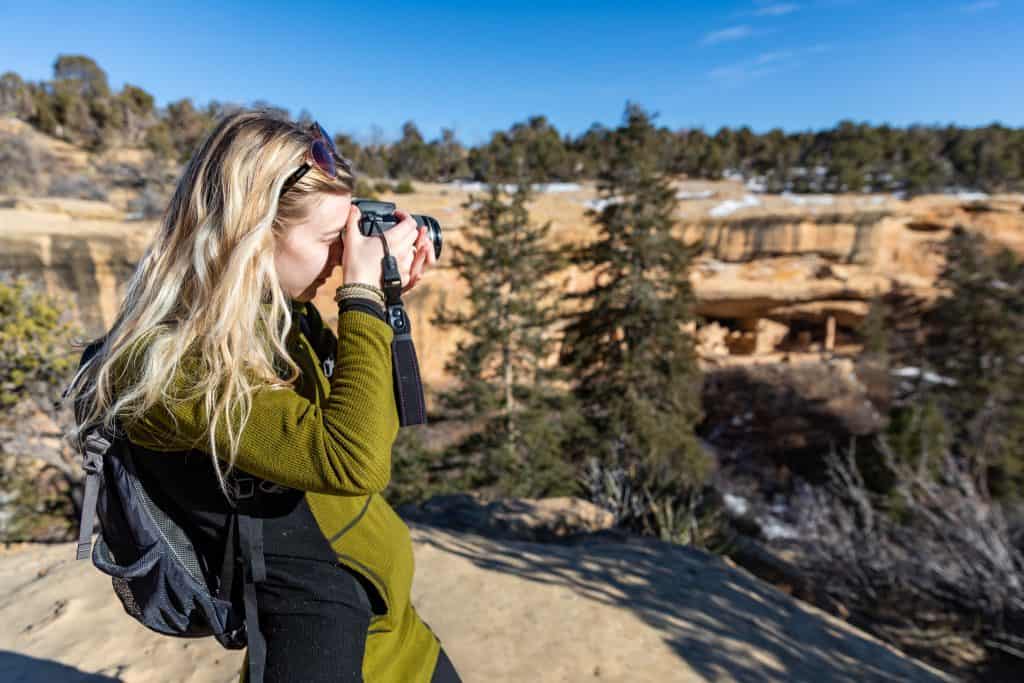 5,000. SITES
Approximately 600 of over 5,000 archeological sites found in Mesa Verde National Park are cliff dwellings. Other sites include mesa-top pueblos, farming terraces, towers, reservoirs, and check dams.
INFINITE POSSIBILITIES FOR FUN; UNLIMITED MEMORIES
See you soon in Mesa Verde Country!