Year-Round Playground
---
Outside Magazine calls the town of Dolores an "adventure base camp for the whole family" and we couldn't agree more! With the Dolores River running south, and sandstone cliffs to the north, this charming town embodies a welcoming community feel. Dolores is a year-round playground! Surrounded by the San Juan National Forest and McPhee Reservoir, you can Mountain biking and hiking, go paddle boarding and kayaking down the Dolores River snowshoeing and cross-country skiing are just a few ways to experience the beauty of Dolores.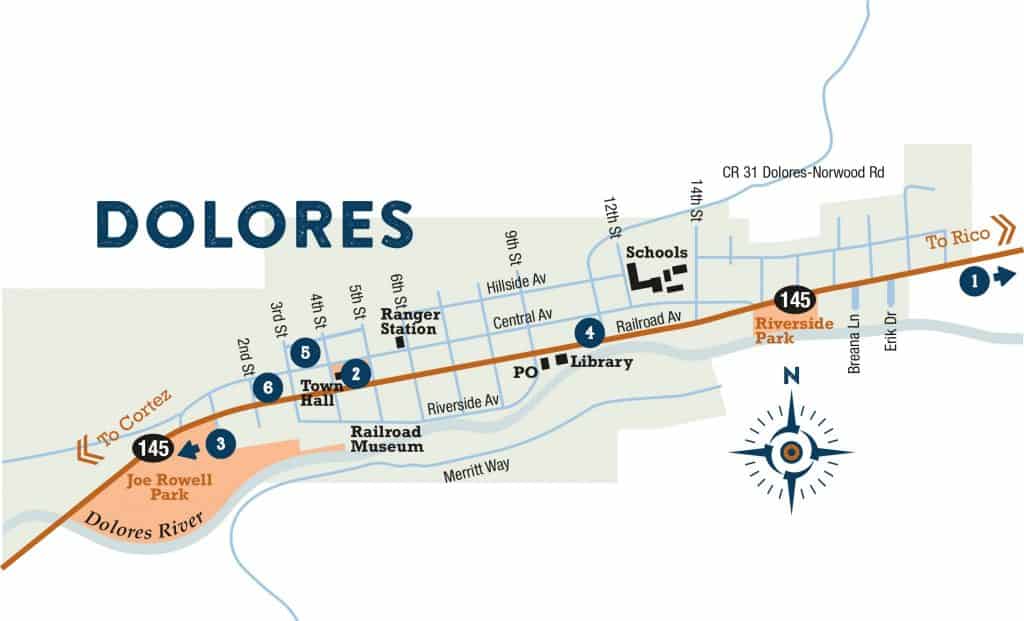 ---
Walk along the public trail east to west from Riverside Park all the way to Joe Rowell Park for some of the best fly fishing in Southwest Colorado.
A short distance from town, Boggy Draw is great for family camping, hiking, and mountain biking. Dolores is your headquarters for local history and outdoor fun, with unique shops and boutiques, excellent restaurants including a local brewery, and riverfront and in-town lodging options.
---
A Rich History
"Rio de Nuestra Senora de las Dolores" or The River of Our Lady of Sorrows, was visited by Dominquez and Escalante, Spanish Catholic priests who came through the area seeking routes from the missions of Santa Fe, New Mexico to California in 1776. In 1891, the railhead was established at the present site of Dolores and became a major stop on the rail line between Ridgway, Telluride, and Durango. A half rail car on the Rio Grande Southern Railroad, nicknamed the Galloping Goose, ran the mail and passenger runs and it lives on today at the Railroad Museum in Flanders Park.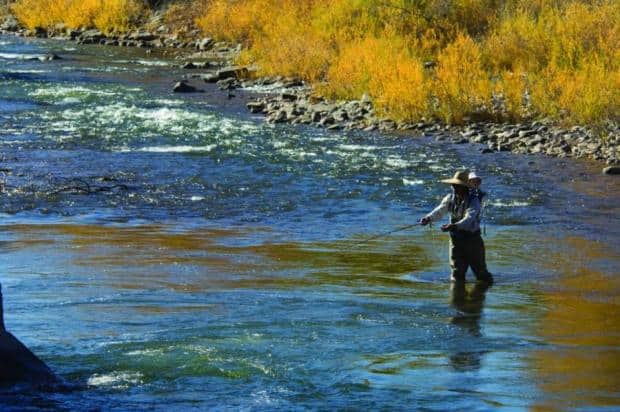 ---
MAIN ATTRACTIONS
Fishing and boating on McPhee Reservoir
Fly-fishing and kayaking on the Dolores River
Visit Galloping Goose #5
Cross-country skiing
AMENITIES & SERVICES
Lodging, Camping/RV
Shops
Restaurants
Brewery
Gas Station
Art Gallery
---