Mesa Verde Country is an off the beaten path area with incredibly unique features and experiences distinctive to this corner of Colorado. With nearby towns of Cortez, Dolores, and Mancos this area has much more to offer than Mesa Verde National Park, although it's one of our favorites. Here are five reasons why Mesa Verde Country should be on your radar.
Visit a Corner of Colorado with World-Class History
Mesa Verde National Park is one of our most iconic destinations with the best preserved cliff dwellings in the United States. The park is still open and is still offering self-guided, outdoor experiences, with plenty of opportunities to glimpse the Ancestral Puebloan history and culture. The Virtual Ranger Station is a bonus with extra assets including downloadable guides and maps, self-guided tours, and a mobile app with audio and virtual tours. Buy your park pass in advance online to make your trip seamless.
Bike at All Levels
With the soar in bike sales across the country, now is a great time to load up and hit the trails in Mesa Verde Country. Our guides for beginner, intermediate, and advanced bikers offer an assortment of trails so everyone in your group can enjoy a ride. One of our local favorites is Phil's World with 60 miles of trails for all levels just outside of Cortez. Riding the high desert landscape and while experiencing this signature trail system, including the infamous "Rib Cage" – it's the right kind of rollercoaster!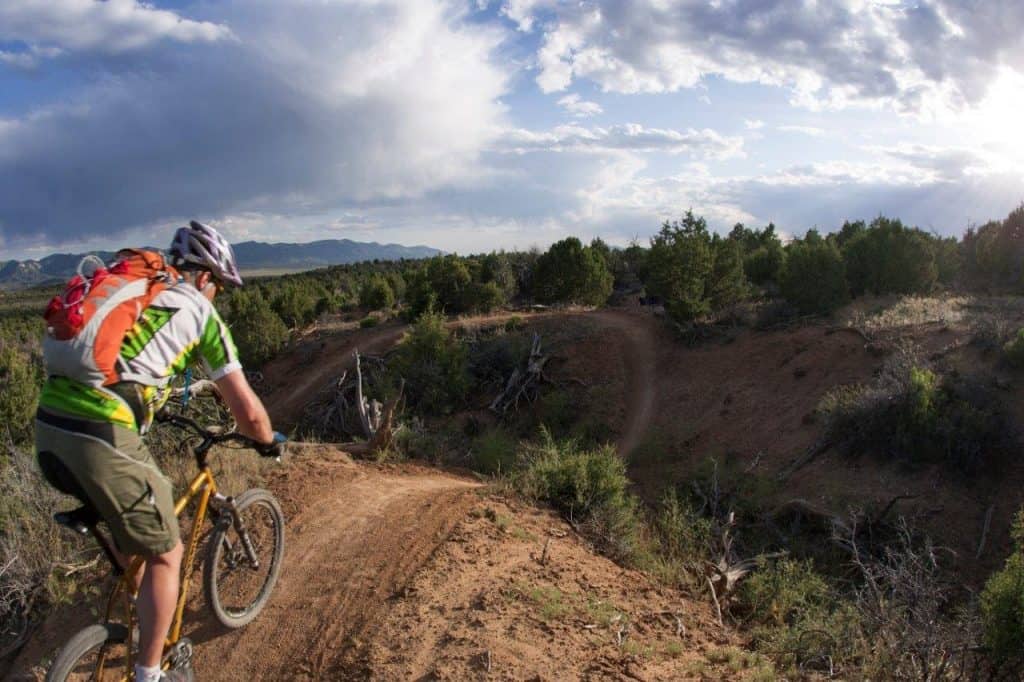 Taste of Local History with Cider
Southwest Colorado has a rich history in agriculture with many surrounding heritage orchards – it was once a mecca for apple growing, winning three gold medals at the 1904 World's Fair. Get a taste of the history at the new Fenceline Cider located in Mancos where their tasting room serves cider sourced from the historical orchards. Not a cider fan? Not to worry, the Yellow Car Country Wine also offers a fun selection of fruit wines- plus they have an on-site RV spot if you're looking to stay!
Sky Gaze in the Darkest Region
Turn your head to the skies at Hovenweep National Monument to get the full experience of this "Dark Sky Park". This designation is only credited to "land possessing an exceptional or distinguished quality of starry nights…" by the International Dark Sky Association. The towers that make up the monument might have been celestial observatories, defensive structures, storage facilities, civic buildings, homes, or any combination of the above. Enjoy the stars at this wonder-filled place – even better, time your trip with upcoming meteor showers.
Walk in Ancient Footsteps Among Cliff Dwellings
Accessible for the whole family (pup too), Sand Canyon Trail in Canyons of the Ancients is another great opportunity to experience the area and see cliff dwellings. This moderate trail is a scenic 6.5-mile and one of the best ways to discover the striking formations and incredible desert landscapes at your own pace. The ancestors who lived here long ago treasure the earth, so please visit with respect.