Looking for a long weekend getaway? Southwestern Colorado is an ideal destination for year-round adventure, culture, and fun! Pack the car and point towards the Four Corners on this three-day road trip the whole family will enjoy.
DAY 1: Adrenaline-Fueled Fun in Mancos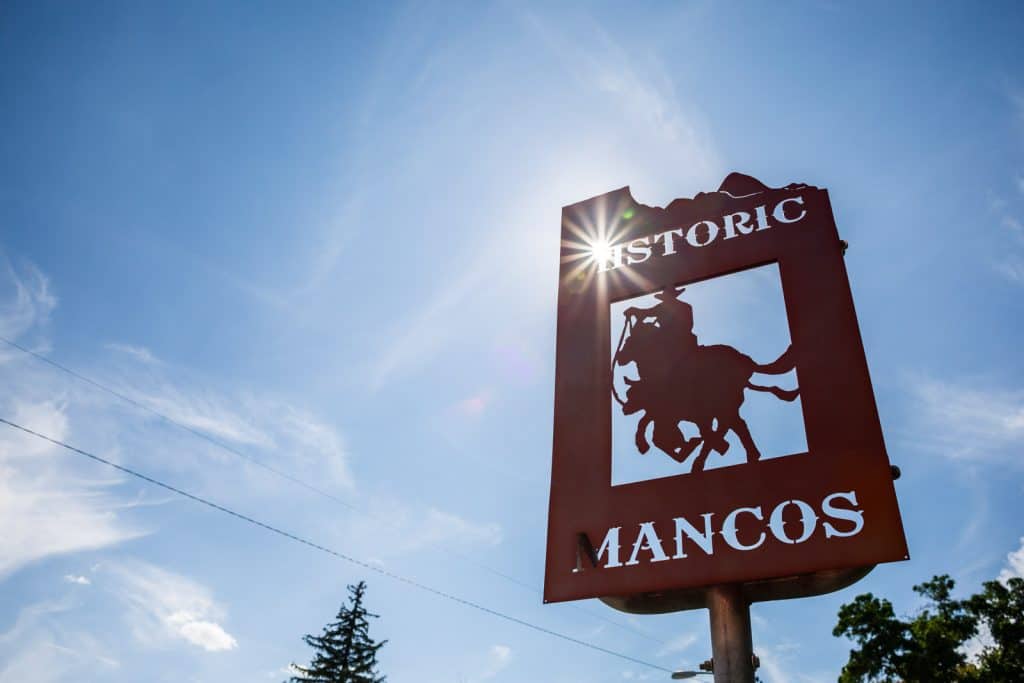 For those traveling to Mesa Verde Country from the Denver area, Mancos will be your first destination. Take one look at the town's slogan, "Where the West Still Lives," and you'll recognize it as a small town with big character. Here, people ride their horses to lunch, and cattle are driven down Main Street twice a year.
But modern marvels like craft beer, locally roasted coffee, and farm-to-table dining offer travelers a hearty slice of the 21st century.
In the summer, visitors will enjoy a stay at the Majestic Dude Ranch. Here, recreate on two million acres of wilderness; horseback riding, whitewater rafting, and world-class mountain biking await. In the winter, try out your skills on skinny skis at Chicken Creek Nordic, where 5.6 miles of trails offer a peaceful winter playground far from the hustle and bustle of I-70.
No matter what time of year you visit, be sure to begin your morning at Absolute Bakery with an order of huevos rancheros or a freshly baked cinnamon roll. After a day full of activities, while away the evening with a stroll through the artisan shops, keeping an eye out for murals on the buildings around town.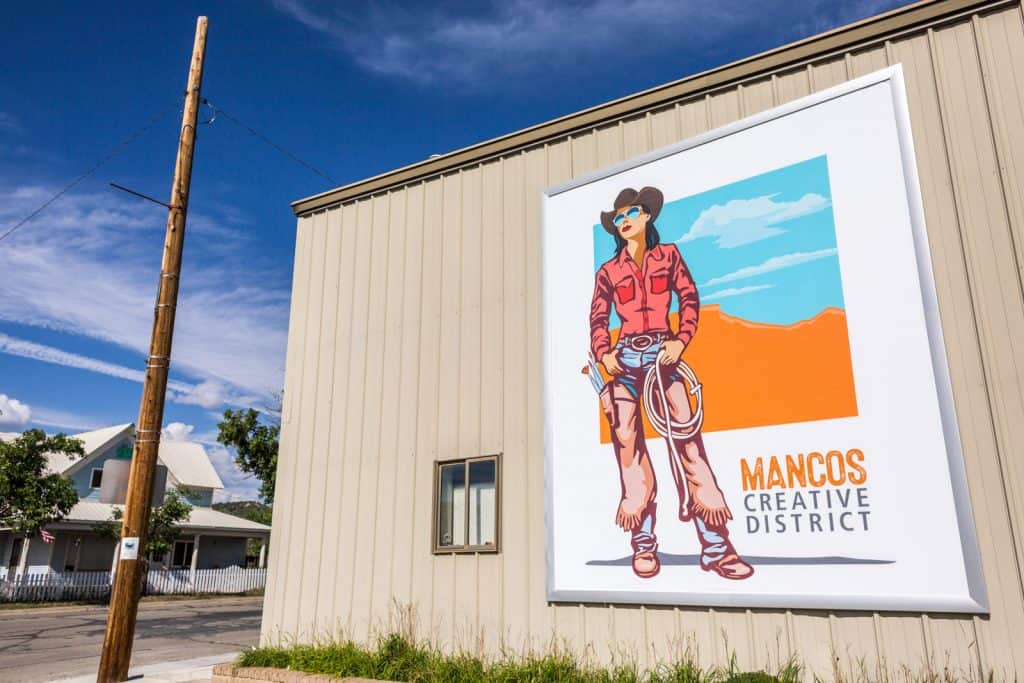 For a special evening, swing by Fenceline Cider for fare from a local food truck, live music, and craft ciders and wines. You may overnight at quaint and cozy Willowtail Springs or select from a number of other options near downtown Mancos.
DAY 2: Colorado Style Adventure in Dolores
A short 20 minutes from Mancos, spend the following day exploring Dolores. This welcoming community has been touted as an "adventure base camp for the whole family" by Outside Magazine, and for good reason! Here, the Gold Medal waters of the Dolores River, easy access to the San Juan National Forest, and the second-largest lake in Colorado, McPhee Reservoir, are all within reach.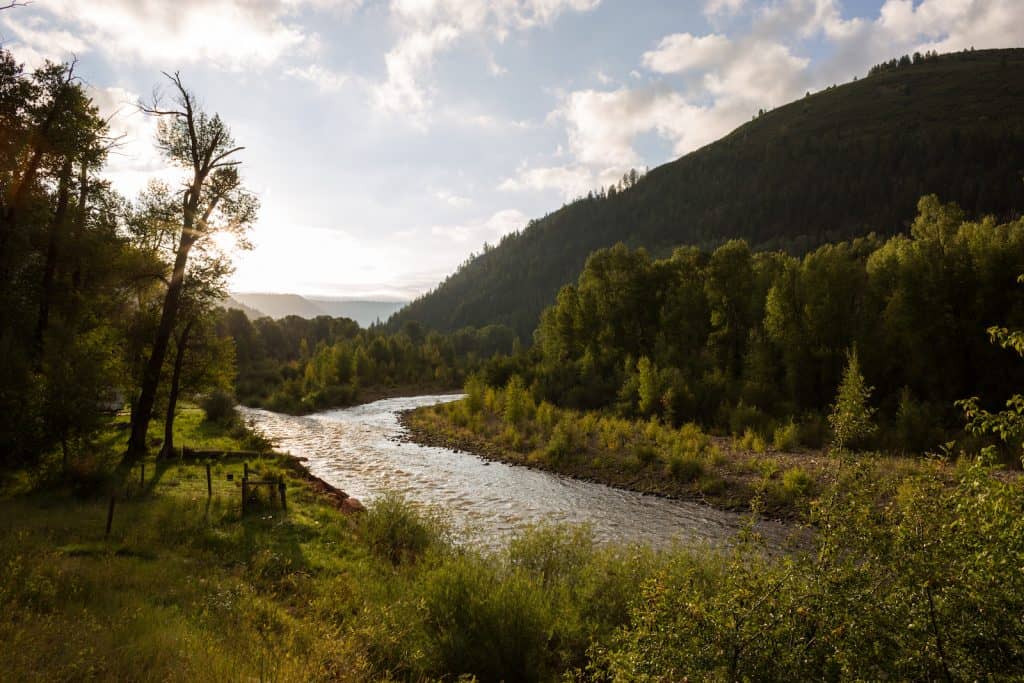 The day is yours to spend as you please. Pull a rainbow trout out of the Dolores before an afternoon stand-up paddleboard on the reservoir—complete with a picnic lunch. Or, you might opt for a guided OHV adventure, or a mountain bike ride on the local trail system. After your activities, slow down to travel back in time at the Canyons of the Ancients visitor center and museum located just outside of town.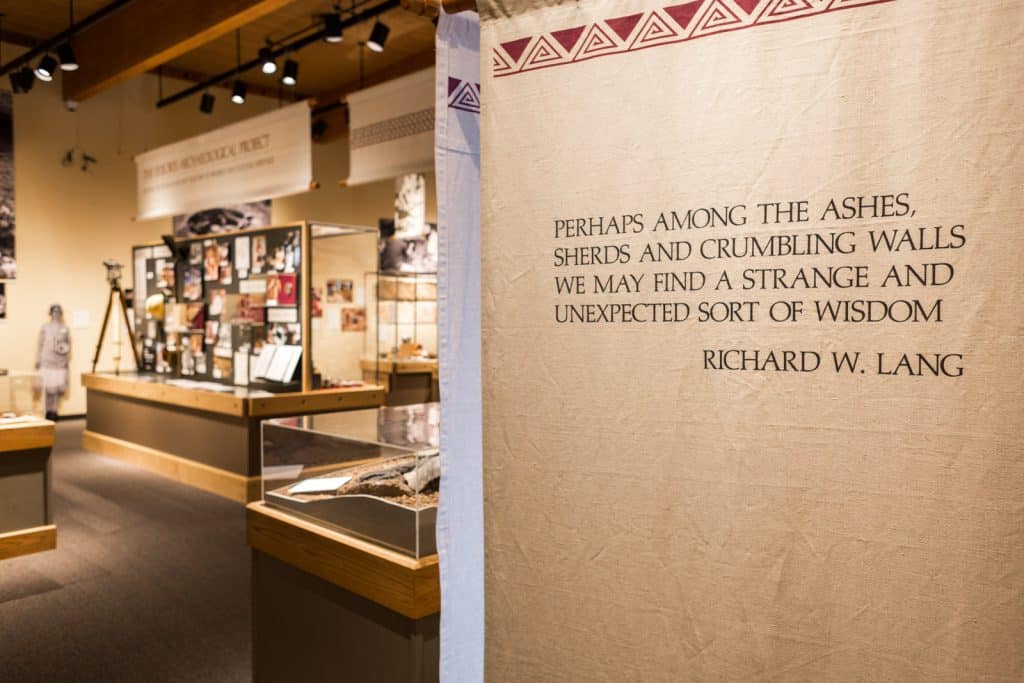 Celebrate another day spent in SW Colorado with a local craft beer or two at the family-friendly Dolores River Brewery, then try one of a number of other restaurants in the valley. That night, immerse yourself in mountain living at any of Dolores's charming accommodations.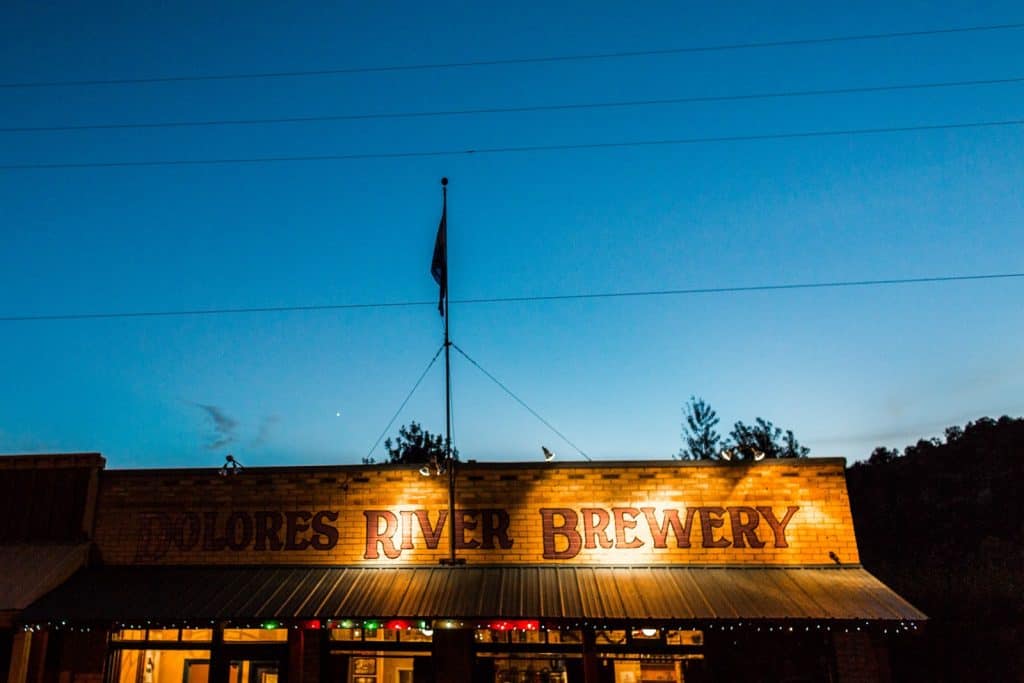 DAY 3: Cultural Immersion in Cortez
On day three, you'll arrive at the largest town on our SW Colorado road trip—Cortez! Known as the archaeological center of America, Cortez is characterized by strong agricultural traditions and Native American heritage. Located only eight miles from the entrance to Mesa Verde National Park, Cortez is truly the cornerstone destination of any trip to the four corners area.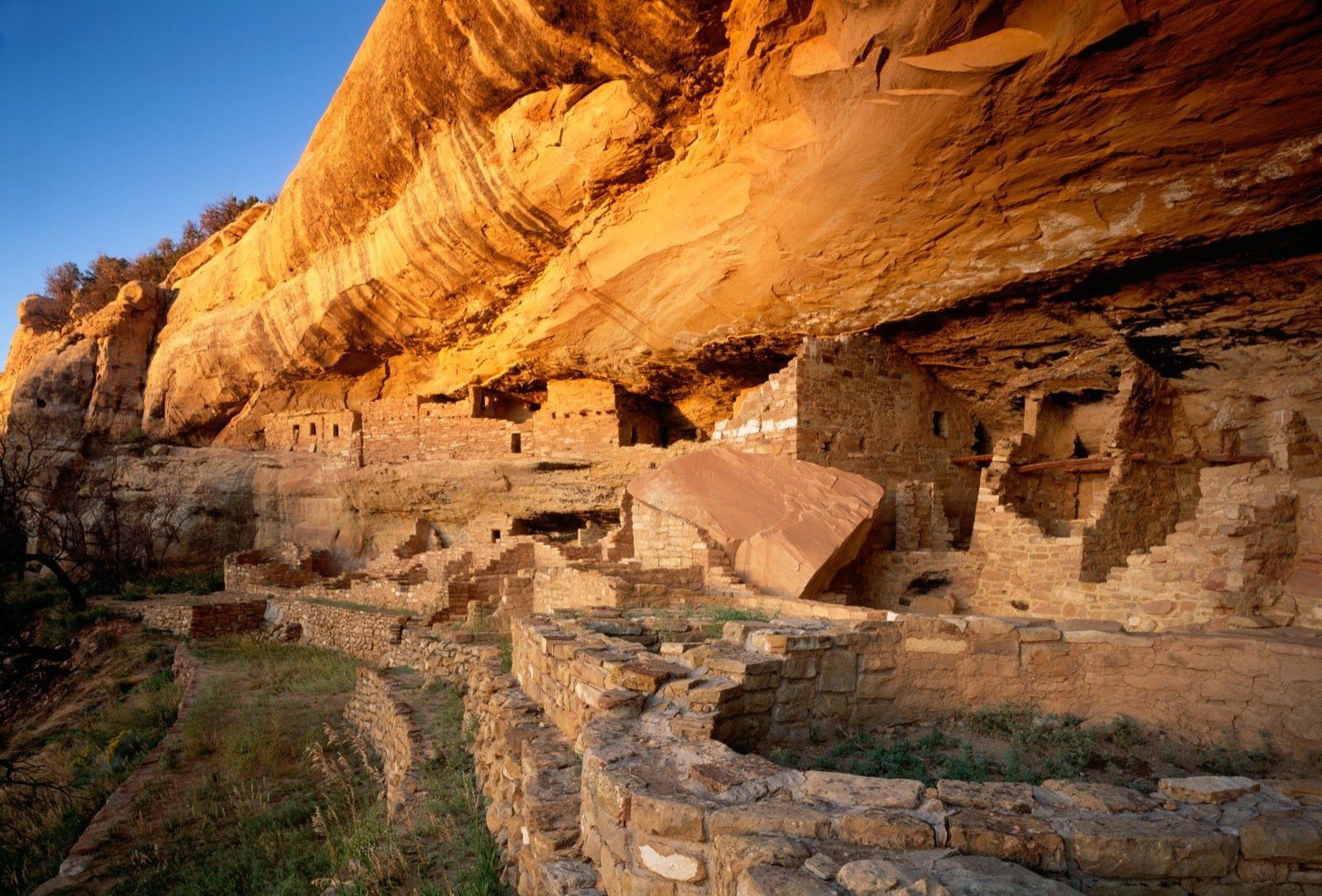 There are so many activities in Cortez that one day is hardly enough! Spend the morning mountain biking the famous singletrack at Phil's World, or enjoy an uncrowded hike on one of the many trails. That afternoon, visit the National Park or another awe-inspiring destination such as Canyons of the Ancients National Monument, Hovenweep National Monument, or the Cortez Cultural Center.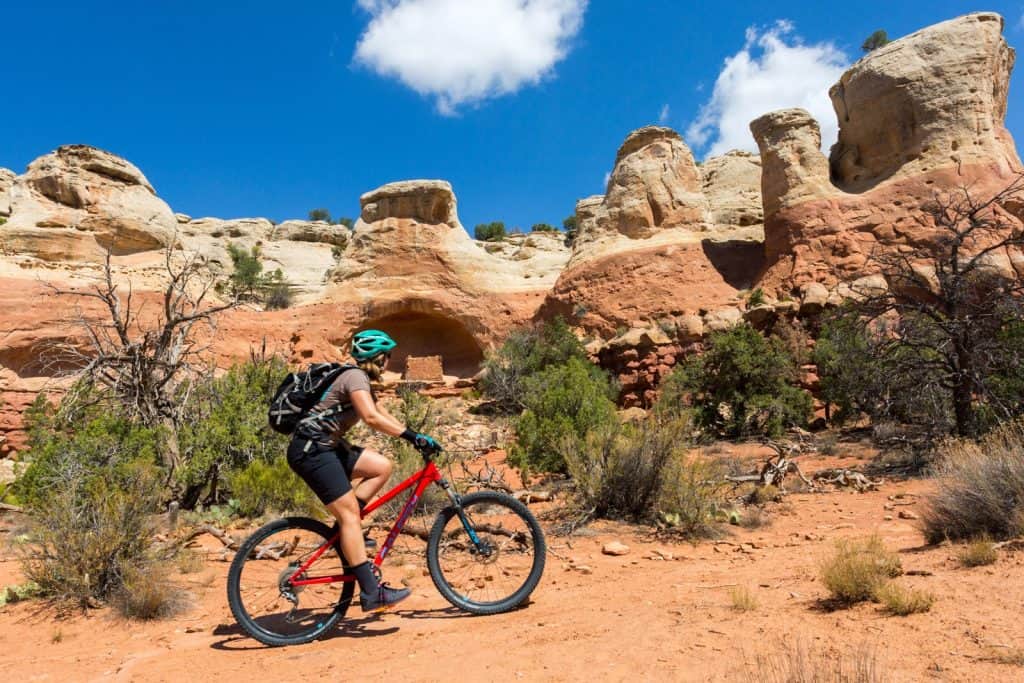 You're sure to have worked up an appetite by the time dinner rolls around. Dig in at Thai Cortez or the Farm Bistro, where green chili stew pairs nicely with a crisp Colorado wine. You might even fancy a trip to the casino after dinner! That night you'll sleep soundly in one of the many lodging options to suit a variety of preferences in town. Enjoy sweet dreams of your next trip to Mesa Verde Country in SW Colorado.