Being close to Mesa Verde National Park certainly has its advantages. This beautiful, incomparable archaeological site, dedicated to so much human mystery, has a way of making Cortez, Mancos, and Dolores stand out.
But that's not all there is to Mesa Verde Country – around Mesa Verde Country, you'll find thriving communities filled with outdoor recreation, arts & culture, world-class cuisine, local wineries & breweries, and the warm, welcoming people of Southwest Colorado. Read on to discover 10 Things to do & see in Mesa Verde Country.
We invite you and your family to join us for a week full of adventure because one day just isn't enough!
1. VISIT MESA VERDE NATIONAL PARK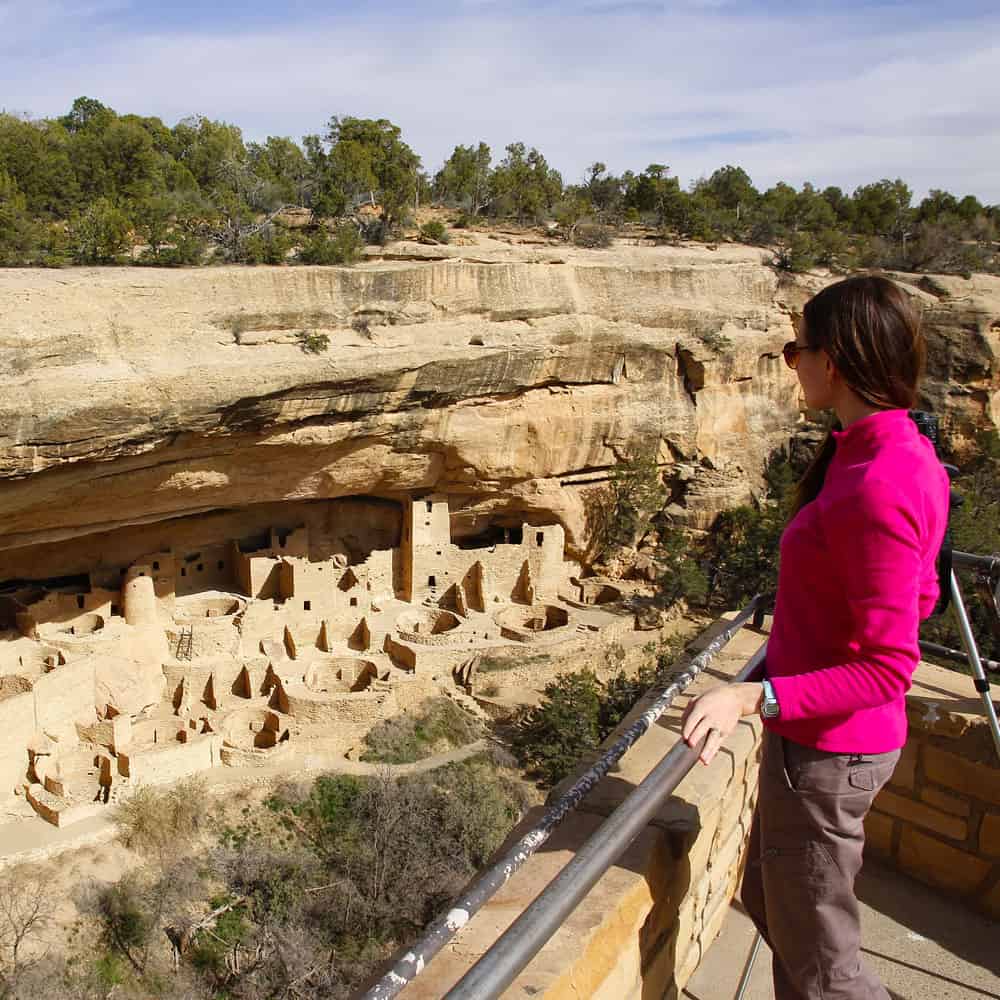 Mesa Verde National Park is like no other. It's the only National Park dedicated to 'preserving the works of man' and combines natural beauty with the cultural of the Ancestral Puebloans who created a thriving civilization in the park's mesa tops, canyons and cliff walls thousands of years ago. A trip to Mesa Verde National Park is a learning experience for families and anyone who enjoys the outdoors. Countless relics and dwellings riddle the park's lush yet aired landscape and have been preserved for your individual discovery. Explore preserved villages, trails, and famous sites like Cliff Palace, Balcony House, and more.
Full of mystery, Mesa Verde National Park's guided and interpretive tours take you back in time to see what everyday life was like for the ancient peoples who inhabited southwest Colorado. Most impressive, you'll see the astounding dwellings built by hand that have stood the test of time and hold the stories and legends of the area's ancestors.
---
2. UNCOVER THE HISTORY
OF THE ANCESTRAL PUEBLOANS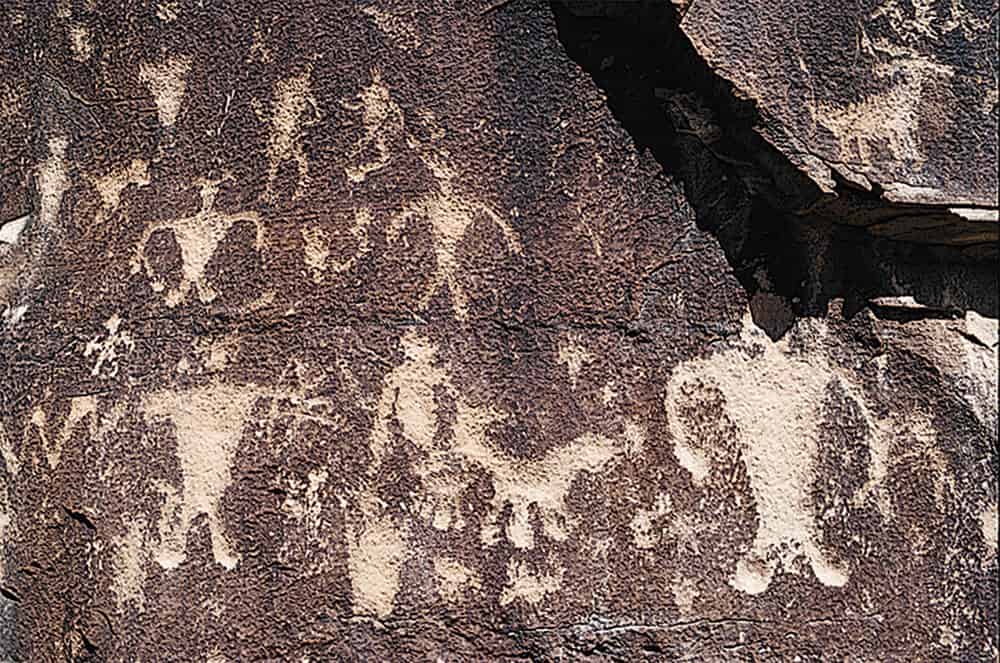 Spend a day at Ute Mountain Tribal Park to see how modern-day descendants of the Ancestral Puebloans have kept their stories and rich history alive. Tours are guided by native members of the Ute Tribe, all of whom have a broad knowledge of the Ute peoples and Ancestral Puebloan cultures. The Tribal Park was set aside to preserve important cliff dwellings, petroglyphs, wall paintings, and other sacred sites so that future generations can experience an authentic Native American interpretation of their ancestral homeland. National Geographic Traveler called the Tribal Park one of "80 World Destinations for Travel in the 21st Century," and the full-day tour involves rigorous hiking and climbing ladders, but is the only way to really see the cliff dwellings. The park is 20 miles south of Cortez, so bring plenty of water and snacks or a cooler (there is no food or water at the Tribal Park).
After visiting the park, head to the Cortez Cultural Center by 7:00 p.m. to watch Native American dances or listen to Old West Heritage Tuesdays through Saturdays in the summer, free of charge!
3. EXPLORE BY MOUNTAIN BIKE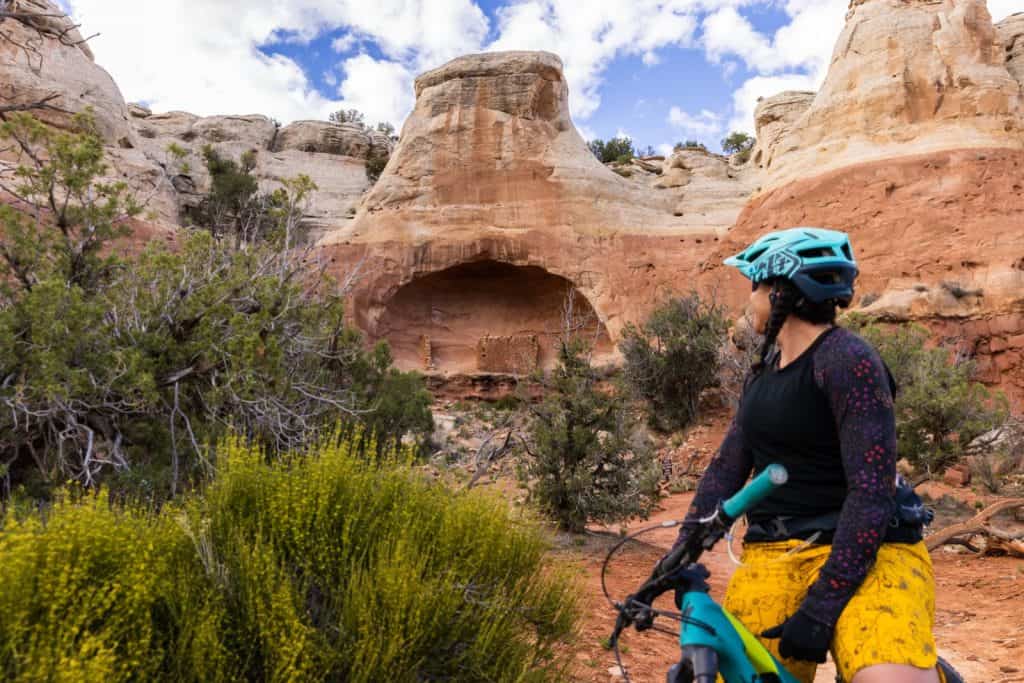 Imagine the fun, beauty, and exhilaration of single track mountain biking without the crowds. That's what riding in Mesa Verde Country is all about – solitary, challenging trails, fresh air, and scenic backdrops.
Whipping around berms and dropping small to medium ledges at Phil's World Trail System is a perfect way to release the stress of city life and get grounded, or airborne! Just four miles east of Cortez, Phil's World has 29 miles of trails built with the thrill of world-class mountain biking in mind. After a few hours kicking up dirt and flying over rocks and roots, you'll be grinning from ear to ear, and hungry. Head to Dolores for old-fashioned hamburgers (beef, bison, or elk), or authentic Mexican food.
After lunch, take some turns at Boggy Draw – a delightful 8.7-mile loop perfect for beginner to intermediate riders. For a 'ride through history' cruise the 7.4-mile out-and-back Sand Canyon Trail at Canyons of the Ancients Monument. Here, you'll ride over packed sand and smooth rock gardens among ancient cliff dwellings and other artifacts left by the ancient peoples.
4. PAIR ANCIENT HISTORY WITH GREAT WINE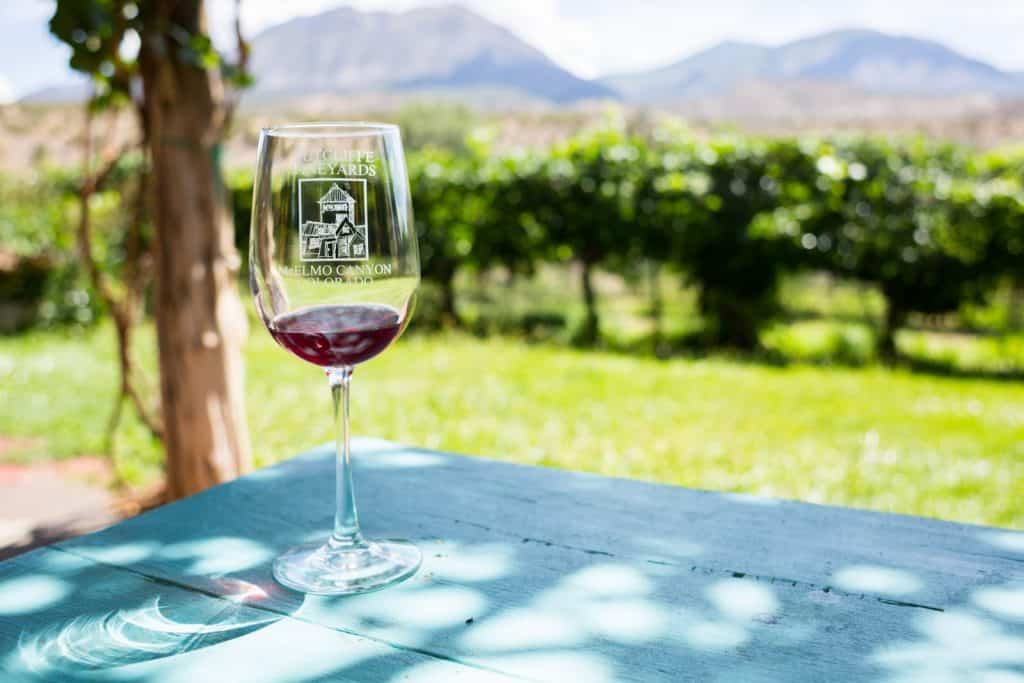 Hike, mountain bike, and discover ancient ancestral puebloans' (formerly known as Anasazi) dwellings at Canyons of the Ancients National Monument. This beautiful landscape is home to more than 6,000 ancient dwellings and offers more than 175,000 acres to explore (it's nearly three times the size of Mesa Verde National Park)! Pets – from leashed dogs to horses – are welcome!
Afterward, head to your choice of Southwestern Colorado's finest wineries: Sutcliffe Vineyards, Yellow Car Country Wines, or Fenceline Ciders. Stop in their tasting rooms to sip everything from Merlots, Chardonnays and Cabernet Sauvignons to Syrahs, Petit Verdots and more.
5. BE AN ARCHAEOLOGIST FOR A DAY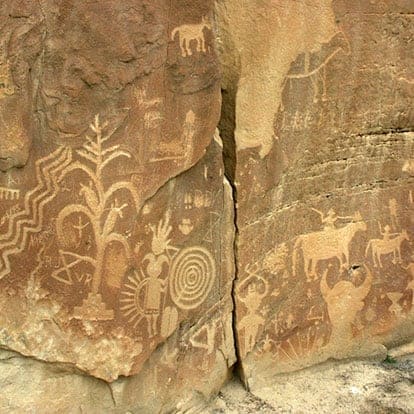 Crow Canyon Archaeological Center offers a full-day program (open to individuals, groups, and families) that features a tour of a working excavation site as well as a hands-on activity with artifacts. The experience helps demonstrate the chronology of the Ancestral Puebloans while providing insight into their complex culture. A tour of the laboratory and curation room reveals how artifacts are preserved, documented, and stored. Since Crow Canyon is located just a few miles northwest of Cortez, we suggesting sitting down to dinner at the Metate Room at Mesa Verde National Park for a contemporary menu inspired by the Ancestral Puebloans.
6. TAKE TO THE RIVER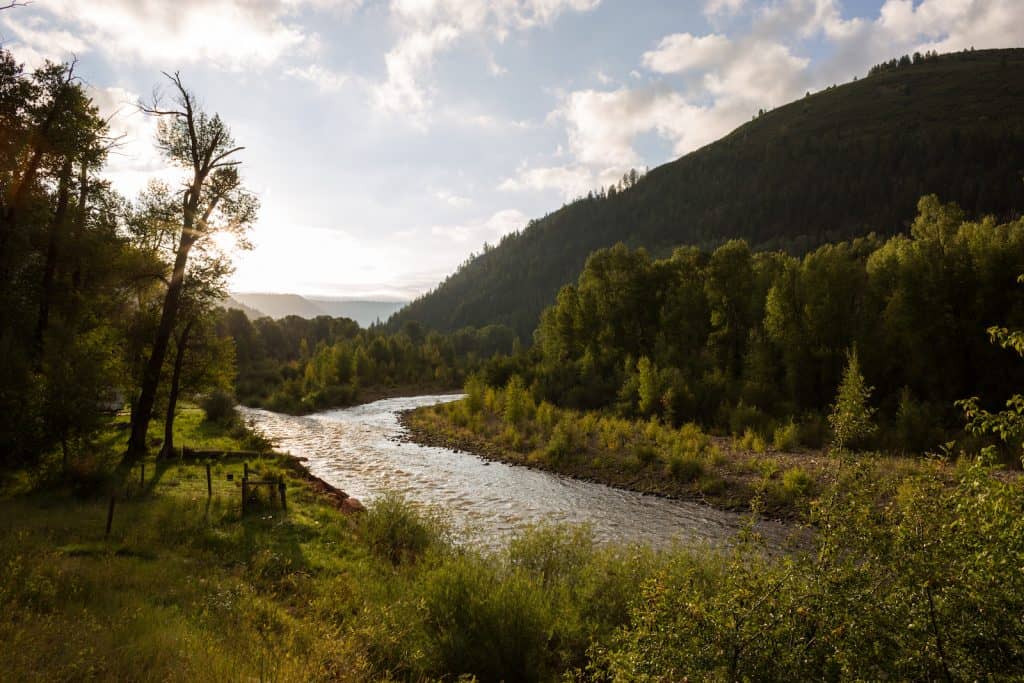 The mighty Dolores River starts high up in the San Juan Mountains and flows through the town of Dolores on its way to meet up with the Colorado River. Day-trip boating and low-water tubing make for a fun river run upstream of Dolores. For whitewater fun, kayak or raft the legendary Stampede Hole and Ledges near the community of Stoner. Trips in the lower canyons reward experienced boaters with remote wilderness and demanding rapids. Book with a local river outfitter a single or multi-day adventure.
The Gold Medal Waters of the Dolores are home to some of the best and secluded fishing in Southwestern Colorado. Whether spin or fly fishing, cast your line for the perfect catch! After drying off, check out one of the most unique rides in Colorado: the Galloping Goose. Part school bus, part limousine, this odd duck was born out of necessity during the Silver Panic of 1893. Of course, no visit to Dolores is complete without a stop at the Dolores River Brewery for some tasty microbrews.
7. EAT, DRINK & BE ARTSY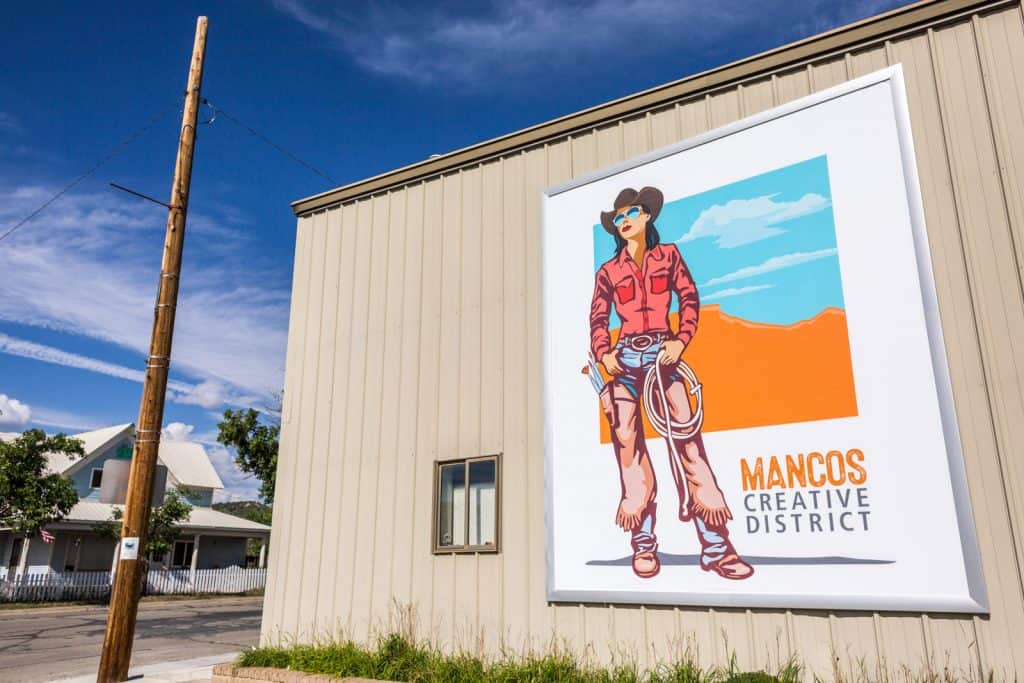 Wherever you find a thriving art community like Mancos, you find good food and a strong sense of community. The landscape surrounding Mancos has inspired generations of artists, starting with the Ancestral Puebloans. Visit the Artisans of Mancos, an artist-owned and managed co-op to see the local flavor. Don't miss the Goodnight Trail Gallery of Western Art featuring the internationally renowned Western sculpture of Veryl Goodnight. There are numerous eateries, making it easy to find the perfect place to wrap up a full day of gallery hopping and sightseeing.
8. SADDLE UP FOR A WESTERN ADVENTURE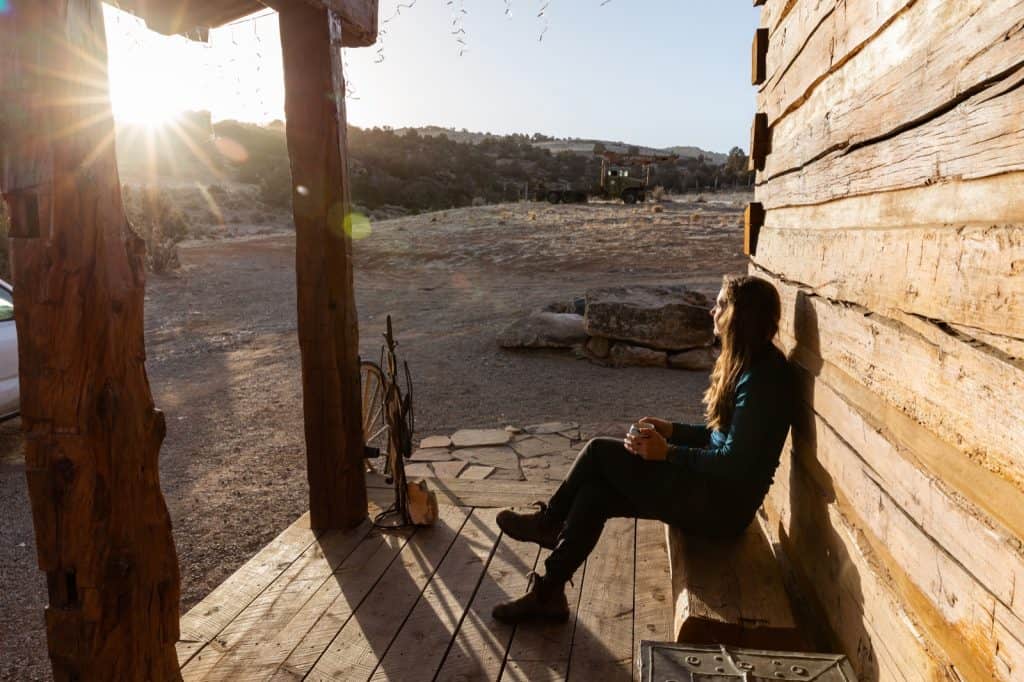 Set your boot heels tight in the stirrups and giddy up! Ranching roots run deep here, and it's no wonder that Louis L'Amour wrote many of his novels in the area. For an authentic experience, stay at one of our guest ranches where you can enjoy a big ranch hand breakfast before hopping on the saddle and work as a guest wrangler. Or, enjoy a relaxing hike, horseback ride, and a good western novel. Either way, the serenity of the wide-open spaces will do you good.
9. HIT THE LINKS AND CONQUER THE CONQUISTADOR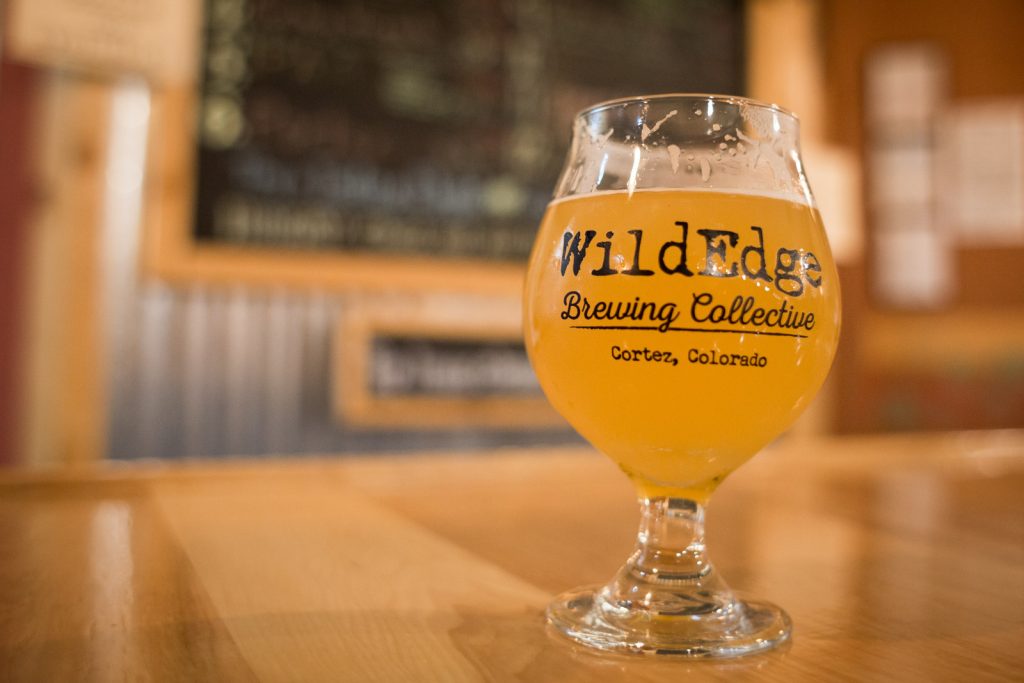 Cortez is home to the Conquistador Golf Course; a professional quality USGA sanctioned, par 72 18-hole public course. Meticulously maintained with views of the La Plata Mountains, Mesa Verde, and Sleeping Ute Mountain, keeping your mind on the game can be challenging. The course opens early in March when many mountain courses are still snowed in and stays open well into November.
After you've conquered the Conquistador, head into Cortez for good eats and handcrafted brews. Stop at the Main Street Brewery, the Coyote J. Brewing Company, and the Wild Edge Brewing Company.
10. CREATE LASTING MEMORIES WITH THE KIDS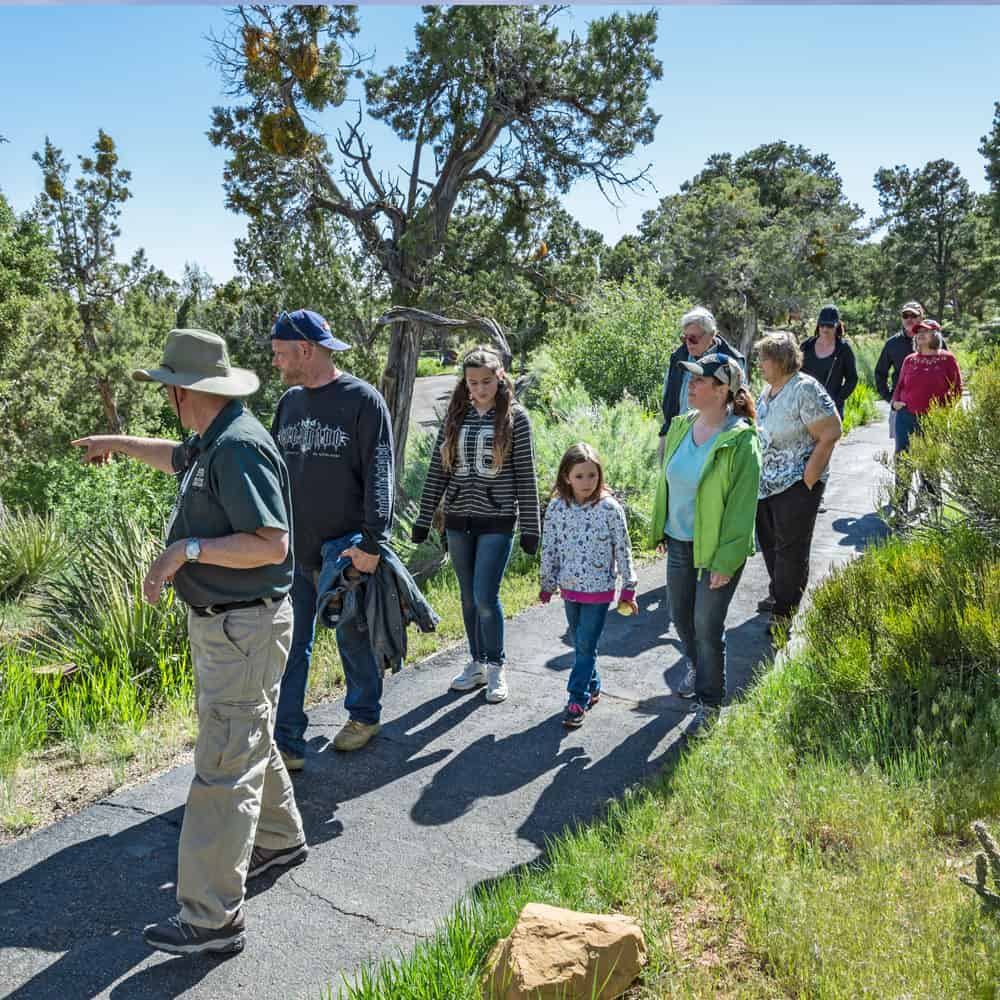 Do your little ones think history is boring? That won't be the case once they're climbing ladders and going through tunnels! Treat your kids, and yourself, to one of the many tours at Mesa Verde National Park. Pick up a Discovery Pack at the Morefield Ranger Station complete with kids' field guide, binoculars, and a hand lens. Extend the fun by camping at one of the local campgrounds. You can even arrange for a campsite with a steel-framed tent and cots so don't have to lug all the heavy gear. Marvel at the starry night sky around the campfire, just like the Ancestral Puebloans did.